« Poland's Conservatives Sweep Into Power
|
Main
|
Scandals Shall Come, Moral Relativism Shall Follow? »
September 26, 2005
Broussard's Holy Grail Moment
Jefferson Parish President Aaron Broussard has apparently decided that the best defense is to be really offensive. Tim Russert and Meet the Press invited Broussard back on the NBC show yesterday to get an update on the status of its recovery from Hurricane Katrina. Russert also wanted to get Broussard's explanation for his earlier contention that the federal government allowed an associate's mother to drown rather than rescue her from a nursing home when it turned out that she had drowned a week earlier -- and that Broussard had lied about what his associate told him.
Russert played his words back to him:
Mr. Broussard: Sir, they were told, like me, every single day, "The cavalry is coming." On the federal level, "The cavalry is coming. The cavalry's coming. The cavalry's coming." The guy who runs this building I'm in, emergency management, he's responsible for everything. His mother was trapped in St. Bernard Nursing Home and every day she called him and said, "Are you coming, son? Is somebody coming?" And he said, "Yeah, Mama. Somebody's coming to get you. Somebody's coming to get you on Tuesday." "Somebody's coming to get you on Wednesday." "Somebody's coming to get you on Thursday." "Somebody's coming to get you on Friday." And she drowned Friday night. She drowned Friday night.
After complaining several times that Russert took him back to a "sad place" by replaying that clip and expressing surprise about seeing it, Russert got to the point:
Mr. Russert: ...that our viewers see that again because MSNBC and other blog organizations have looked into the facts behind your comments and these are the conclusions, and I'll read it for you and our viewers. It says: "An emotional moment and a misunderstanding. Since the broadcast of [Meet the Press] interview...a number of bloggers have questioned the validity of Broussard's story. Subsequent reporting identified the man whom Broussard was referring to...as Thomas Rodrigue, the Jefferson Parish emergency services director. ...Rodrigue acknowledged that his 92-year-old mother and more than 30 other people died in the St. Rita nursing home. They had not been evacuated and the flood waters overtook the residence. ... When told of the sequence of phone calls that Broussard described, Rodrigue said `No, no, that's not true. ...I contacted the nursing home two days before the storm [on Saturday, Aug. 27th] and again on [Sunday] the 28th. ...At the same time I talked to the nursing home I had also talked to the emergency manager...to encourage that nursing home to evacuate...' Rodrigue says he never made any calls after Monday, the day he figures his mother died... Officials believe the residents of St. Rita's died on Monday, the 29th, not on Friday, Sept. 2, as Broussard has suggested."
In other words, Rodrigue said that Broussard lied about what Rodrigue had told him. Rather than just admit he got the sequence wrong, and that Rodrigue had never called the federal government to rescue his mother, Broussard instead attacked the federal government again:
Mr. Broussard: ... Listen, sir, somebody wants to nitpick a man's tragic loss of a mother because she was abandoned in a nursing home? Are you kidding? What kind of sick mind, what kind of black-hearted people want to nitpick a man's mother's death? They just buried Eva last week. I was there at the wake. Are you kidding me? That wasn't a box of Cheerios they buried last week. That was a man's mother whose story, if it is entirely broadcast, will be the epitome of abandonment. It will be the saddest tale you ever heard, a man who was responsible for safekeeping of a half a million people, mother's died in the next parish because she was abandoned there and he can't get to her and he tried to get to her through EOC. He tried to get through the sheriff's office. He tries every way he can to get there. Somebody wants to debate those things? My God, what sick-minded person wants to do that? ...

Mr. Russert: Mr. Broussard, the people who are questioning your comments are saying that you accused the federal government and the bureaucracy of murder, specifically calling on the secretary of Homeland Security and using this as an example to denounce the federal government. And what they're saying is, in fact, it was the local government that did not evacuate Eva Rodrigue on Friday or on Saturday. ... And, in fact, the owners of the nursing home, Salvador and Mable Mangano, have been indicted with 34 counts of negligent homicide by the Louisiana state attorney general. So it was the owners of the nursing home and the local government that are responsible for the lack of evacuation and not the federal government. Is that fair?

Mr. Broussard: Sir, with everything I said on Meet the Press, the last punctuation of my statements were the story that I was going to tell in about maybe two sentences. It just got emotional for me, sir. Talk about the context of everything I said. Were we abandoned by the federal government? Absolutely we were. Were there more people that abandoned us? Make the list. The list can go on for miles. That's for history to document. That's what Congress does best, burn witches. Let Congress do their hearings. Let them find the witches. Let them burn them. The media burns witches better than anybody. Let the media go find the witches and burn them. But as I stood on the ground, sir, for day after day after day after day, nobody came here, sir. Nobody came. The federal government didn't come. The Red Cross didn't come. I'll give you a list of people that didn't come here, sir, and I was here.
Burn the witches. It's an unfortunate reminder of what people do when they don't want to take responsibility for their own failings. Broussard's comments about "black-hearted" people second-guessing his accusations sound pretty damnable when one considers that had we taken him at his word, the nursing home owners who neglected to arrange for the evacuation of their patients would now be off scot-free. Public officials such as Broussard exist to get the facts out, not run around spewing urban legends and getting hysterical on national TV.
One could excuse it in the first instance, especially if his staff got the story wrong as he implies in a portion of his response, but this appearance is now three weeks past the emergency. He has had time to get his facts straight and to act responsibly. Broussard just proved once again that Louisiana has to take some responsibility for the disaster just in the competence of the people they elected to office in their local and state government.
For a great explanation of how burning witches allows idiots to make themselves feel good while doing nothing to solve real problems, one could do worse than the classic skit from Monty Python and the Holy Grail.
UPDATE: Aaron, not Allen. (h/t: several CQ readers)
Sphere It
View blog reactions
Posted by Ed Morrissey at September 26, 2005 7:00 AM
Trackback Pings
TrackBack URL for this entry is
Listed below are links to weblogs that reference Broussard's Holy Grail Moment:
» The Networks Lied… from Decision '08
…about the number who died. In the immediate aftermath of Katrina, virtually everyone (myself included) was quick to believe every wild story that came down the pike. 8-foot sharks, 20-foot alligators, rape and murder on a massive scale, a body... [Read More]
Tracked on September 26, 2005 10:25 AM
» Asked and answered from Mister Snitch!
Re Tim Russert's Meet the Press 'retraction' (for want of a better word) of the Broussard fable this Sunday: Crooks and Liars offers video - and reservations. If fact checking per se is a valid pursuit, and the critics were correct, why is the site a... [Read More]
Tracked on September 26, 2005 11:29 AM
» Who's Responsible for the Lies? from Brainster's Blog
Now, I'm not a big defender of the media, but it seems to me that if you are relying on the folks who supposedly are in the know--the mayor and the chief of police--it's a bit hard to blame it on the newspapers and TV stations for passing that inform... [Read More]
Tracked on September 26, 2005 1:13 PM
» Hurricane Coverage and the Legacy Media's Mainstream Failures from protein wisdom

First, this, from AP TV writer David Bauder:Much like a youthful Dan Rather made a name for himself with stellar coverage of a Gulf Coast hurricane two generations ago, Fox News Channel's Shepard Smith opened some eyes with his work in the face...
[Read More]
Tracked on September 26, 2005 3:07 PM
» Katrina Anthology from Kevin's Korner
As Captain Ed points out truth doesn't seem to count for very much in political attacks, even when caught in your lie. I say no reconstruction money to Jefferson Parish as long as Aaron Broussard is in charge. [Read More]
Tracked on September 26, 2005 8:23 PM
» Another day older from NIF
Today's dose of NIF - News, Interesting & Funny ... just the Monday edition [Read More]
Tracked on September 26, 2005 8:37 PM
» Corruption, Louisian Style from Sue Bob's Diary
Captain Ed has a post about Aaron Broussard, the Jefferson Parish president "busted" by Wuzzadem. I found a particularly interesting comment by someone who was helping with rescue efforts: [Read More]
Tracked on September 26, 2005 8:52 PM
» Maybe the bodies were beamed to the Mother Wheel. from The Bad Hedgehog
And another Hurricane Katrina urban legend dies. No sharks, no gators, no cannibals, no exploding levees, no phone calls to abandoned moms in nursing homes, no saves by Sean Penn and now this- to the dismay of Mayor Nagin and [Read More]
Tracked on September 26, 2005 9:31 PM
Captain Ed:
captain*at*captainsquartersblog.com
My Other Blog!
E-Mail/Comment/Trackback Policy
Comment Moderation Policy - Please Read!
Skin The Site

Hugh Hewitt
Captain's Quarters
Fraters Libertas
Lileks
Power Line
SCSU Scholars
Shot In The Dark
Northern Alliance Radio Network

Northern Alliance Live Streaming!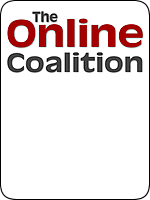 Proud Ex-Pat Member of the Bear Flag League!