« Two Years Of Blogging Bliss
|
Main
|
The Liberal Editorial Triumvirate On Miers: Stealth Or Legacy? »
October 3, 2005
My Grudging Support, Such As It Is
Before we on the Right get a head of steam on what I believe to be completely justified disappointment in the Harriet Miers nomination, I would urge all of us to reflect on a few points made by others with a more optimistic approach. The Anchoress and Hugh Hewitt appear to think that Miers will turn into some kind of Derek Jeter on the Supreme Court, and Dick Cheney predicts that we will thank George Bush ten years from now for picking Miers for this opening. Marvin Olasky tells us all about Miers based primarily on her private life instead of her legal practice.
Miers could well surprise all of us and turn out to be another Scalia or Thomas, or more likely a Rehnquist. Even if she turned out to be an O'Connor with a bit more consistency, it still moves the court to the right. If outcome-based nominations were all that interested us, that would certainly prove satisfactory.
However, we have long argued against such a strategy. Conservatives have waited a very long time to have both a Republican president, a GOP-controlled Senate, and an opening on the Supreme Court that allowed us to nominate not just any lawyer willing to pay lip service to the philosophy of judicial "humility", as John Roberts put it, but someone with a track record of putting it into practice. We had a one-time shot, with the Democrats having to play defense for a potential retirement of John Paul Stevens, to have another true constitutional scholar and conservative philosopher confirmed to the Supreme Court.
What did we get? Another long-term Bush buddy getting a lifetime job on the basis of proximity instead of excellence.
Don't get me wrong; I'm certain that Harriet Miers is a fine attorney in private practice and has performed admirably as one of Bush's long-term aides. However, nothing in her career shows that she has any remarkable experience or aptitude for this assignment. As Brant at SWLiP (an attorney himself) points out, Miers came from a second-tier law school with no law-review experience, no noticeable record of scholarship or significant practice at constitutional law. That describes thousands and thousands of fine attorneys around the country with whom I would place my trust to sort out my personal legal struggles. For a Supreme Court selection, that background at best can only be called remarkably unremarkable.
With Harry Reid recommending her and running interference for her on Day One, as the Washington Post reports, she won't get much opposition on the Hill for her confirmation:
"I like Harriet Miers," said Reid, who had voted against John Roberts as chief justice in Roberts' confirmation vote last week, in a statement. "In my view, the Supreme Court would benefit from the addition of a justice who has real experience as a practicing lawyer."

Later when meeting with Miers at the Capitol, Reid noted that 39 other people have been appointed to the Supreme Court without having experience as a judge. He praised her experience as a trial lawyer, an occupation he shares with her.

"So anyone with that background makes me feel good -- someone who has been a courtroom, tried cases, answered interrogatories, done all those things that lawyers need to do," Reid said.
Reid supposedly urged Bush to consider Miers during their consultations on the open court seat. It's unlikely that any but the most knee-jerk Bush Derangement Syndrome sufferers, like Barbara Boxer and Ted Kennedy, will vote against her with Reid shilling for the confirmation. If Reid did suggest Miers, he can hardly vote against her -- and if he did, that would give Bush an opening to jettison all future consultations on judicial nominations.
The only way that Miers doesn't get confirmed, therefore, is if the GOP decides to derail the nomination -- and I would urge people not to push that option. First and foremost, I do trust Bush to nominate someone who will at least vote correctly once on the Court. We really didn't have much more on which to rely for Roberts; the difference between the two was the remarkable experience and scholarship that Roberts had gave him so much more credibility than his critics. Bush knows Miers very well, even if we don't, and I'm certain that he wouldn't pick a Souter. (Incidentally, that's also why I didn't think Gonzalez would be another Souter; I just think he has too much political baggage to be an effictive nominee.)
We have expressed our disappointment in clear and factual terms. Unlike the Julie Myers nomination to ICE, that should satisfy us, absent any disqualifying revelations in the next few weeks. If Bush knows his counsel well enough, we will have avoided a bloody battle and won most of the war. Let us continue to insist that future nominees to all posts demonstrate a level of excellence that makes all of us proud to support, instead of a level of proximity that leaves us all scratching our heads.
UPDATE: A clarification:
No, this does not mean that we let up on the Senate. In my opinion, the lack of leadership in the Senate made this choice possible, although given the odd nature of some of Bush's recent nominees -- like Myers -- it might have happened anyway. It doesn't mean we let up on Bush and his instinct to pick nominees from his close circle of friends. We need to insist on excellence, especially for lifetime appointments.
But at the same time, we have to be realistic. The choice has already been made. I don't want to inflict unnecessary political wounds now, especially at a critical juncture with the Iraq elections and Iranian nuclear proliferation on the foreign-policy table. Pulling Miers off the table for even a Maureen Mahoney, who would have been a much more remarkable "cipher" candidate, would trigger the war that we could have fought on much better terms had Miers never been nominated at all. It would have been worth fighting under the right political conditions, but now would make Bush look like a puppet to the "radical right" and play into the hands of the Exempt Media.
Bush blew it, but Miers may still surprise us, so let's not compound the mistake.
Let's get through the Iraqi parliamentary elections and focus on conservative, fiscally responsible, and excellence-supporting candidates in 2006. The next stage will be to create a new fundraising machine that will challenge the GOP to match its rhetoric with concrete actions; perhaps we will take Not One Dime More or some other mechanism in that direction next year...
Sphere It
View blog reactions
Posted by Ed Morrissey at October 3, 2005 6:57 PM
Trackback Pings
TrackBack URL for this entry is
Listed below are links to weblogs that reference My Grudging Support, Such As It Is:
» The President's Choice, Separating the Sheep and t from Macmind - Conservative Commentary and Common Sense
The pick really told President Bush one thing: What the conservative base - at least most of the far right - really thinks of his judgement. [Read More]
Tracked on October 3, 2005 9:05 PM
» I hope the Democrats filibuster Harriet Miers from The House Of Wheels
Bush has picked a close friend over a good solid conservative candidate, and in doing so is alienating his base. The repercussions will be huge, so for the sake of the Supreme Court and the Republican Party, I am begging the Democrats to filibuster Miers. [Read More]
Tracked on October 3, 2005 9:49 PM
» Miers Nomination from Flopping Aces
Relax people. I don't agree with everything Bush does but he has played the left like a fiddle the last 5 years and I do believe he has done it again. [Read More]
Tracked on October 3, 2005 10:09 PM
» Miers' Criers: Who Is She? from Stuck On Stupid
Most Conservatives are less than thrilled by the Presidents nomination of Harriet Miers' for Sandra Day O'Connors' Seat on The Supreme Court. Especially Michelle Malkin and some of her readers. The Captain in his Quarters has a similar opinion. [Read More]
Tracked on October 4, 2005 8:29 AM
» Who is Harriet Miers? from La Shawn Barber's Corner
This is my obligatory Harriet Miers post. I'm having trouble generating enough interest to write about the Supreme Court nominations. I honestly couldn't care less that George Bush picked yet another crony for an important job, a lifetime ... [Read More]
Tracked on October 4, 2005 9:03 AM
» So who is this Miers lady anyway? from Severe Writer's Block
There's a lot of controversy in the blogosphere about Bush's SCOTUS nominee Harriet Meirs. Some like her, some are ambivalent, and some just plain don't like her. [Read More]
Tracked on October 4, 2005 11:12 AM
» Bush nominates Harriet Miers to SCOTUS from The Buzz Blog
Yesterday, President Bush nominated Harriet Miers to replace retiring Justice Sandra Day O'Connor on the Supreme Court. The reaction has been mixed on both the left and the right. I suspect the Democrats will attack so I won't post any l... [Read More]
Tracked on October 4, 2005 11:19 AM
» Mixed Reactions for Miers from Hyscience
Chris Cillizza did an interesting survey of U.S. Senators that are up for re-election in 2006. He polled 10 incumbents – five Democrats, five Republicans – to determine their reaction to the Harriet Miers Supreme Court Nomination. Unlike the Robert... [Read More]
Tracked on October 4, 2005 1:26 PM
» Keep Your Powder Dry from Another Rovian Conspiracy - St Wendeler
At what point will our side of the blogosphere realize that the goal of a nominee isn't to have a philosophical fight during the nomination process, but to win the philosophical fight in the Court. [Read More]
Tracked on October 4, 2005 2:15 PM
» In case you are wondering... from Speed of Thought
Wow, there is a lot to read about the new SCOTUS nomination. I have been reading it. It is fascinating. Many are upset, angry or just pissed. Others are changing. Me? I am still where I was yesterday. I can see both sides, but tend to be optimistic a... [Read More]
Tracked on October 4, 2005 11:09 PM
» The Miers' Supreme Court Nomination Controversy from ProLifeBlogs
Edward Morrissey (Captain's Quarters), writes a guest editorial for the Washinton Post about the storm unleashed by the Miers nomination. "Most conservatives feel betrayed after working so hard to get enough Republicans elected to confirm almost any no... [Read More]
Tracked on October 10, 2005 4:07 AM
Captain Ed:
captain*at*captainsquartersblog.com
My Other Blog!
E-Mail/Comment/Trackback Policy
Comment Moderation Policy - Please Read!
Skin The Site

Hugh Hewitt
Captain's Quarters
Fraters Libertas
Lileks
Power Line
SCSU Scholars
Shot In The Dark
Northern Alliance Radio Network

Northern Alliance Live Streaming!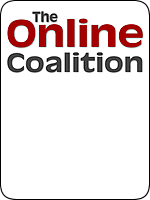 Proud Ex-Pat Member of the Bear Flag League!