« How Keeping $50 Could Save Your Sanity
|
Main
|
Abu Mazen, The Man Of Peace? »
October 22, 2005
Is Miers A Quota Queen, Or Just Misquoted?
Today's Washington Post alleges that Harriet Miers pushed for racial and gender set-asides in her role as president of the Texas State Bar, complete with the kind of specific numerical goals to which conservatives object as quota systems. Coming so soon after the unfortunate and sloppy choice of phrasing in her Senate questionnaire, it makes it sound as if Miers might be closer to Lani Guinier than Sandra Day O'Connor on the question of affirmative action -- and neither would make the GOP base happy at all.
However, the White House quickly pointed out that Miers did not generate this policy of the Texas Bar, nor did this have any implication of a government mandate. As such, the White House implies that it represents the kind of private-enterprise, voluntary approach to improving diversity it supports.
So which should we believe -- Quota Queen, or just misquoted?
Miers, the first female president of the Texas bar, vowed in her first interview with the Texas Law Journal as president to "be inclusive of women and minorities."

During her tenure, she championed the cause of increasing the number of female and minority lawyers in the bar's own leadership ranks and in law firms across the state, writing that "we are strongest capitalizing on the benefits of our diversity."

Miers was a believer in mentoring programs, but during her tenure she and the board of directors went further, passing a resolution urging Texas law firms to set a goal of hiring one qualified minority lawyer for every 10 new associates. The directors also reiterated support for a policy of setting aside a specific number of seats on the board for women and minorities.

Although Miers was not the author of either policy, she never objected to them, according to tapes of the meetings, and numerous board members who served with her said she fully supported both efforts.

As the first female litigator at her law firm and the first female president of both the Dallas and Texas bars, Miers had an understanding of the barriers faced by those who are not white males, said former board member James Parsons III, who served on the board with Miers when she was named president-elect in 1991.

"When you come up hard like she did, you either pull the ladder up behind you or you leave the ladder down and reach back and pull people up," he said. "Harriet reached back -- that's who she is."

Others see it differently.

"Those are quotas," said Roger Clegg, the general counsel for the Center for Equal Opportunity, a conservative group opposed to affirmative action. The fact that Miers "did not create the quota systems but only perpetuated and endorsed it doesn't make it less disturbing," he said.
As a society struggling to move past the blighted century between the end of slavery and the end of Jim Crow -- an apartheid which touched the lives of people still in the economic marketplace to this day -- we will face this question for at least another generation. It is not enough to say, "All people should get equal opportunity," when in some areas at least, some people have borne artificial handicaps imposed on them by a racist system of laws. Some have defied the odds and risen above them, but no one can deny that Jim Crow made it more difficult for African-Americans to get the education and access to the political system that helps to create success in private and public sectors.
Diversity in hiring and education remain, then, admirable goals. The sticky question comes in trying to achieve that without penalizing those who had nothing to do with creating Jim Crow in the first place. Set-asides do just that in a competitive environment, and it ensures that in some instances, better qualified candidates get left out -- a bad result for everyone in a market-based system.
That's where programs like mentoring, private scholarships, school vouchers, and the encouragement of small-business startups through enterprise zones do so much better at building business diversity rather than quotas. They ensure that rather than artificially arbitrating a numerical quota regardless of talent or qualifications, which is what set-asides presume, we actually produce competitive talent by overcoming the handicaps of the vestiges of Jim Crow and other discriminatory societal elements. That would be the "compassionate conservative" policy on diversity. Had we started pursuing these policies forty years ago instead of the head-counting in which we engaged, or at least in conjunction with that, we could have put these issues behind us long ago.
Now, in the case of Harriet Miers, she pursued a worthy goal but through methods which conservatives largely find objectionable. I'd say that asking the largest law firms to have one position out of ten get special consideration towards minority candidates doesn't sound like too heavy of a burden, especially since at the time -- according to the Post -- these firms found themselves comprised of 95% Caucasians ... in Texas, where Hispanics make up 32% of the population (in 2000).
However, the White House has it incorrect when they claim this as a private enterprise issue. No one can practice law in Texas or anywhere else without membership in the Bar. That doesn't mean that firms have to remain active in the association, but it doesn't exactly make the Texas State Bar a voluntary association, either. The government in every state relies heavily on bar associations to license attorneys. That lends an official tenor to the actions of these groups that the Kiwanis or the Elks do not get.
Coming as this does with Miers' use of the term "proportional representation" in her Senate questionnaire, I'd say that conservatives should be concerned about Miers' approach to affirmative action. She appears quite amenable to de facto quota systems as a matter of policy, making it highly unlikely that she would find anything unconstitutional about them when ruling on the issue on the Supreme Court -- even though the plain text of the 14th Amendment makes it clear that race-based solutions in law should be barred.
I don't think Miers is a Quota Queen, but she's not even an O'Connor on this issue. It's yet another red flag on a nomination that seems to have sprouted a number of them recently.
ADDENDUM: The Post also goes back to the questionnaire and finds more evidence of sloppy work. Miers was asked to list the legal work she performed for "any political party, election committee, or transition team" (page 23-24), but she managed to forget the one that landed her firm a huge payday:
Senators are asking Supreme Court nominee Harriet Miers to provide more information about her role as a lawyer for President Bush's 1998 Texas gubernatorial campaign, for which her firm was paid $140,000.

In answering a Judiciary Committee questionnaire this week, Miers mentioned her legal roles in Bush's first gubernatorial campaign, in 1994, and in his 2000 campaign for president. But she did not mention the 1998 gubernatorial reelection campaign, for which her firm was paid far more than the $7,000 it received in 1994, according to a review of campaign records by the Associated Press. ...

According to the AP, records at the Texas Ethics Commission show that Bush's 1998 gubernatorial campaign committee paid $140,000 to Miers's Dallas law firm, Locke Purnell Rain Harrell. The 1994 Bush campaign paid the firm $7,000, and it received $16,000 between March and December 1999, a year in which the newly reelected governor was preparing his presidential bid.
That amount of money represents too many billable hours for a managing partner to have simply forgotten. At best -- at best -- this represents yet more sloppy, imprecise work from both Miers and the White House. No wonder the answers irritated the Senate Judiciary Committee.
UPDATE: Yes, the Texas State Bar is a governmental agency:
The State Bar of Texas is an administrative agency of the judicial branch in Texas. Every licensed attorney is a member of the State Bar, which provides a wide array of services to its members and the public.
This makes the set-asides quite a bit closer to the Michigan case and not an effort by a private enterprise to achieve diversity goals. (Via The Corner)
Sphere It
View blog reactions
Posted by Ed Morrissey at October 22, 2005 8:22 AM
Trackback Pings
TrackBack URL for this entry is
Listed below are links to weblogs that reference Is Miers A Quota Queen, Or Just Misquoted?:
» Harriet Miers Watch: Supports Affirmative Action? from FullosseousFlap's Dental Blog
U.S. Supreme Court nominee Harriet Miers sits in the office of Senator Ken Salazar (D-CO) on Capitol Hill in Washington, DC, October 20, 2005. Reuters has Miers supported affirmative action: paper. U.S. Supreme Court nominee Harriet Miers supported ... [Read More]
Tracked on October 22, 2005 4:23 PM
» Postcards from the Ledge: Miers Supported Affirmative Action Set-Asides from Patterico's Pontifications
I'm still on the ledge. And I have no intention of coming back in — so don't try to make me! Here's the latest reason for my distress: the Washington Post reports today that Harriet Miers favored set-asides for minorities and... [Read More]
Tracked on October 22, 2005 4:55 PM
» SCOTUS nominee Harriet Miers showcases her political pragmatism by avoiding a tough ideological choice at the McDonald's drive-thru window, 2 from protein wisdom

Miers: "I'm sorry, Miss...? Is it too late to turn half those hamburgers into cheeseburgers? And while we're at it, better give me 3 small fries to go with the 3 large and the 3 supersized fries. As long as we're leveling the gus...
[Read More]
Tracked on October 22, 2005 5:19 PM
» Miers Affirmatively for Affirmative Action from The American Mind
When a paper trail is lacking, actions are as loud as words when it comes to Supreme Court nominee Harriet... [Read More]
Tracked on October 22, 2005 7:01 PM
» Miers on Affirmative Action from ProfessorBainbridge.com
SCOTUS nominee Harriet Miers, who some would argue was an affirmative action choice, reportedly influnced the White House's decision to take a pro-affirmative action position in the Michigan cases a couple of years ago. Now comes news that she supported [Read More]
Tracked on October 22, 2005 7:11 PM
» George Will and Hugh Hewitt on Harriet Miers from ProfessorBainbridge.com
As a work of invective, George Will's latest anti-Harriet Miers column is brilliant:Such is the perfect perversity of the nomination of Harriet Miers that it discredits, and even degrades, all who toil at justifying it. Many of their justifications cannot [Read More]
Tracked on October 22, 2005 7:12 PM
Captain Ed:
captain*at*captainsquartersblog.com
My Other Blog!
E-Mail/Comment/Trackback Policy
Comment Moderation Policy - Please Read!
Skin The Site

Hugh Hewitt
Captain's Quarters
Fraters Libertas
Lileks
Power Line
SCSU Scholars
Shot In The Dark
Northern Alliance Radio Network

Northern Alliance Live Streaming!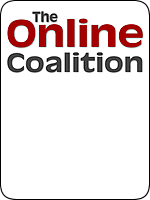 Proud Ex-Pat Member of the Bear Flag League!