« Alito Smear #3: The Rock-Ribbed Racist's Candidate
|
Main
|
Gray Lady Doesn't Like Democracy »
November 5, 2005
Paris Riots Spread Across France
The rioting that spent a week penned up in immigrant ghettoes around Paris finall broke out across France last night, with the torching of almost a thousand cars overnight. Government indecision and inaction appears to have emboldened the disaffected in France, transforming the riots from an isolated act to a movement with serious implications for the stability of the center of the EU:
Widespread riots across impoverished areas of France took a malevolent turn in a ninth night of violence, with youths torching an ambulance and stoning medical workers coming to the aid of a sick person. Authorities arrested more than 250 people, an unprecedented sweep since the beginning of the unrest.

Bands of youths also burned a nursery school, warehouses and nearly 900 cars overnight as the violence spread from the restive Paris suburbs to towns around France. The U.S. warned Americans against taking trains to the airport through the affected areas. ...

Fires and other incidents were reported in Lille, Toulouse, Rouen and elsewhere on the second night of unrest in areas beyond metropolitan Paris. An incendiary device was tossed at the wall of a synagogue in Pierrefitte, northwest of Paris, where electricity went out after a burning car damaged an electrical pole.

"This is dreadful, unfortunate. Who did this? Against whom?" Naima Mouis, a hospital worker in Suresnes, asked while looking at the hulk of her burned-out car.
One would think the burning synagogue might provide a clue to Mlle. Mouis. The AP and BBC continue to evade the point that these riots started in Muslim neighborhoods among mainly French-born adult children of immigrants, angry at their economic and social status but also increasingly Islamist in temperament. The BBC account fails to even mention the synagogue, but does include aggressive policing towards a certain demographic among the "youths" set of complaints:
The interior minister told police officers on Friday evening that the riots were organised and the key to ending them lay in making arrests.

Many residents say repressive policing has heightened a sense of injustice, with officers systematically stopping and searching young blacks and North Africans in particular, our correspondent says.
Both agencies make the arrest count from last night a particular focus of their reports. The French arrested 250 rioters across the country last night, which sounds impressive -- until readers understand that more than a dozen areas went under the torch just last night alone. That means that the police could only detain less than 20 per incident, and only one rioter for every four cars lit up in the uprising.
The Washington Post takes a bit more honest approach -- but only because it wants to report that Muslims now want to negotiate an end to the riots:
The attacks have underscored anger and frustration among immigrants and their French-born children who inhabit the country's largest and poorest slum areas. A large percentage of this population is Muslim, and Islamic neighborhood groups have been trying to dissuade young people from taking part in the rioting.

Thursday night into Friday morning, the violence spread to other parts of France for the first time. Attacks and fires were reported in Normandy on the northwest coast, Dijon in the central Burgundy region and Provence in the far south.

The attacks were triggered when two Muslim teenagers were electrocuted last week after they leapt into a power substation in an attempt to evade a police who had set up an identity checkpoint. Several dozen policemen and assailants have since been injured in street fighting, but no further deaths have been reported.
In fact, this report by Molly Moore may be the most honest reporting on the riots of any news service publishing accounts of the violence. She includes quotes from French Muslims that acknowledge their community's role in the rioting, decrying the violence and the destruction of their own neighborhoods that have resulted from it. They blame the radicals for degrading their own religion in this orgy of violence across France and warn of long-lasting damage to Muslim standing in France -- which whatever its other faults, has at least traditionally welcomed Muslims until the Islamists started to create problems for French security.
The Islamists, however, understand that they have the momentum and the political will that the French and their government lack. They will not give that up easily, and not without significant concessions. One cannot help but be reminded of the first barbarian sack of Rome at the hands of Alaric, who decreed that the Romans would keep their lives only as long as they refrained from interfering in the pillaging of Alaric's forces until they finished. I wonder what the Islamists will demand from the French for their survival.
Sphere It
View blog reactions
Posted by Ed Morrissey at November 5, 2005 8:56 AM
Trackback Pings
TrackBack URL for this entry is
Listed below are links to weblogs that reference Paris Riots Spread Across France:
» Stopping the Riots Might Be The Easy Part from Weapons of Mass Destruction
If the Obin report is even one-half accurate, France faces a crisis of governance that, unless addressed, could eventually tear France apart. The post draws from an article written by Olivier Guitta that can be found here and Alex Alexiev [Read More]
Tracked on November 5, 2005 10:37 AM
» It's Our "War" to Lose! 2 from Mover Mike
On July 26th, I wrote It's Our "War" to Lose!

From A Crescent...
[Read More]
Tracked on November 5, 2005 12:34 PM
» France: To Hell in a Handbasket from T. Longren
Nine nights of muslims rioting in the streets so far. All due to a couple kids who got in trouble by the cops and fled to a power station. Do cops in Paris just chase people for the hell of it? I doubt it. The protests/rioting continues to grow more v... [Read More]
Tracked on November 5, 2005 2:48 PM
» The Paris Riots from Flopping Aces
Damn those froggy police, to think they would use teargas against rioting people…the tyranny! ... [Read More]
Tracked on November 5, 2005 10:14 PM
» Paris brûle-t-il? from bRight & Early
It apears as if the answer is yes. On the tenth night of unrest, violence spread from the suburbs of Paris the capital acording to the AP. The violence - originally concentrated in neighborhoods northeast of Paris with large populations of Arab and... [Read More]
Tracked on November 6, 2005 7:51 AM
» Central Paris In Flames from Red Hot Cuppa Politics
The rioting in France has indeed spread to Paris. And, I'm wondering what the French will give up, or give into, to get it to stop... Here are a couple of questions rattling around in my head. If the rioting's organized, who's organizing it -- Islam... [Read More]
Tracked on November 6, 2005 7:54 AM
» The French Bantulands from Committees of Correspondence
Much has been said about America's history of Slavery, Segregation, Jim Crow Laws and Discrimination. South Africa's history of Apartheid is also thrown up from time to time. These black marks on our past we earned regrettably, though sometimes... [Read More]
Tracked on November 6, 2005 9:59 AM
» Paris rocked by tenth night of violence from The Glittering Eye
The violence of the last week and a half has spread to the French capital: PARIS (AP) - Ten nights of urban unrest that brought thousands of arson attacks on cars, nursery schools and other targets from the Mediterranean to the German border reached... [Read More]
Tracked on November 6, 2005 10:13 AM
» Chirac Fiddles as France Burns! from Oblogatory Anecdotes
So far Jacques Chirac has been powerless to stop it and his only public pronouncement has been to say "tempers must calm down". Can you imagine something like this happening in the United States and the only thing President Bush can say is to calm... [Read More]
Tracked on November 6, 2005 7:28 PM
» Visual comment - Save Paris. from Ivan Roquentin
[Read More]
Tracked on November 9, 2005 2:44 PM
Captain Ed:
captain*at*captainsquartersblog.com
My Other Blog!
E-Mail/Comment/Trackback Policy
Comment Moderation Policy - Please Read!
Skin The Site

Hugh Hewitt
Captain's Quarters
Fraters Libertas
Lileks
Power Line
SCSU Scholars
Shot In The Dark
Northern Alliance Radio Network

Northern Alliance Live Streaming!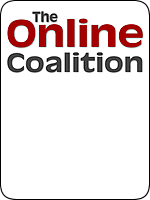 Proud Ex-Pat Member of the Bear Flag League!