« Louisiana Turned Down Katrina Help For Evacuations
|
Main
|
The Teeth Of Our Skins »
January 31, 2006
State Of The Union: Live Blog
I'll be live-blogging the State of the Union at this post starting at 8 pm CT. Keep checking back ...
7:12 CT - Michelle has a number of links to other live-bloggers, but her son's stomach bug will consume her attention during speech-time.
7:15 - Hugh Hewitt talks about Cindy Sheehan's acceptance of a pass to sit in the gallery for the State of the Union speech, and he's soliciting responses for George Bush if she tries to disrupt the speech. Call him at 800-520-1234 for your suggestions ...
7:41 - Cindy Sheehan's invitation came from Rep. Lynn Woolsey, not from the White House ...
7:42 - La Shawn Barber will be checking on references to illegal immigration at her excellent blog ...
7:46 - I just read my secondary e-mail account and discovered that Hosting Matters will be moving CQ to a new server, since our traffic has caused problems for other blogs on my current server. We may see some interruptions as a result, but hang in there -- I'll still be making notes ...
7:47 - By the way, Hosting Matters has been a great service for blog hosting. They've treated me wonderfully for over eighteen months ...
8:03 - I notice that it takes the Cabinet longer to make their way through the Congressional well-wishers than any other group. The Supreme Court went straight tp their seats almost without acknowledging the huge reception they received on their announcement ...
8:07 - The Corner and a couple of readers report that Cindy Sheehan got herself arrested before the speech, apparently for unfolding a banner in the balcony ...
8:10 - Bush gives a spry jump up to the podium, and the Congress comes to order until Hastert introduces him. What a shock -- just like every other SOTU. He opens with an acknowledgement of the death of Coretta Scott King, eloquently speaking of a long-awaited reunion with her husband, Martin Luther King.
8:19 - A good start to the speech. Bush started with a strong call for honorable debate on the Hill, and then spoke about the choice between isolationism and engagement. He makes it clear that the US is committed to engagement and the fight against terrorism -- "We will never surrender to evil." He also makes clear that he intends to remain on the offensive against terror networks.
8:21 - Once again, he reviews the plan for victory in Iraq. It's not that it's a complicated plan, conceptually; it's just that his opponents refuse to listen to him when he explains it, and then claims he has no plan.
8:23 - FYI, the server move has been put off until later tonight -- the folks at Hosting Matters don't want to interrupt my live-blogging. Told you they were aces!
8:24 - A strong call to stop defeatist talk in Congress gets a huge reception, although I don't see Jack Murtha on C-SPAN.
8:27 - Like SOTUs past, Bush has focused the opening on the war and foreign policy. That used to be his strength, and he wants to recapture that momentum. He's doing well with this speech, I believe. He needs to speak more often like this, and I think 2006 will see Bush engaging in the debate more often.
8:34 - Getting some problems with the traffic load, but hang in there ...
8:35 - "We will not sit back to wait to be hit again." That's why the hue and cry over the NSA program is such a loser for the Democrats. It's also the flaw in using a law-enforcement model for fighting terrorism.
8:40 - "We hear claims that immigrants are somehow bad for the economy – even though this economy could not function without them. All these are forms of economic retreat, and they lead in the same direction – toward a stagnant and second-rate economy." Well, I like immigrants too, being a third-generation American on one side and a sixth-generation American on the other. However, I prefer legal immigration. Can we distinguish between the two, please?
8:41 - "This year my budget will cut it again, and reduce or eliminate more than 140 programs that are performing poorly or not fulfilling essential priorities. By passing these reforms, we will save the American taxpayer another 14 billion dollars next year – and stay on track to cut the deficit in half by 2009." Okay, great, $14B isn't anything to sneeze at, just like earmark reform and the line-item veto. However, entitlement explosion is the problem, and Bush makes a great stab at it. He also scolded the Democrats who stood and cheered when Bush noted that Congress didn't act on Social Security reform by reminding them that they made the problem worse by ignoring it ...
8:48 - "America is addicted to oil, which is often imported from unstable parts of the world." He's going to increase funding at the DoE by 22 percent to pursue alternative energy sources. He's also still pushing hydrogen and ethanol, the latter of which will make farmers pretty darned enthusiastic...
8:50 - He wants to make our dependence on Middle Eastern oil a thing of the past. If we could drill in ANWR and offshore in California and Florida, we might already be there ...
8:54 - Bush looks very relaxed and confident at the podium tonight. He has moved well at the podium, spoke engagingly, taken his time, and hasn't rushed his applause lines. He's used humor and he's shown resolve.
8:57 - A nice tribute to Sandra Day O'Connor, the most over-feted person in DC this season. She's served honorably for 24 years. She isn't Saint Sandra.
8:58 - A good and courageous argument against human cloning and the sale of human embryos.
9:01 - NZ Bear welcomes George Bush to Porkbusters. I hope he's right ... but I'd keep that open for review, NZ ...
9:05 - A strong finish to one of Bush's better speeches. This speech seemed to emphasize a particular theme, of moving forward to engage the world rather than waiting for the world to engage us. That theme ran across all of his subjects, from terrorism to the economy to energy reform. He reminded people of the missionary concept of American exceptionalism, a Wilsonian note for a man who six years ago seemed to hew more towards his father on foreign policy.
9:13 - "The United States could have accepted the permanent division of Europe, and been complicit in the oppression of others." Er, well, we did accept it for 40 years. It took another practical Wilsonian to bring that to an end, as well as a Pope willing to make a stand against that oppression after living through it himself and having no illusions about the so-called "social justice" of Communism.
9:16 - Tim Kaine gives the response. His message: "We do great things when we work together. Some of our leaders in Washington forget that." Some of Kaine's leaders on the Judiciary Committee embodied that last week and this week; not exactly a great way to start.
9:18 - "There's a better way." That's the theme. Expect Kaine to beat it into the ground. He's already said it three times.
9:19 - The administration's No Child Left Behind Act had wide bipartisan support, including Ted Kennedy, when it was first introduced.
9:22 - Er, what's with the arched eyebrow?
9:23 - Five times now ... "There's a better way." The administration wants to cut veteran's benefits? No, they just didn't increase them as much as Democrats wanted.
9:24 - Six times now! "There's a better way." Holy cow, no one could come up with better filler than that?
9:25 - So far, what we've heard from Kaine is a litany of criticisms of administration efforts, which is fine, but what we're not hearing is what Democrats propose to do in their place. No plans, no programs ... just some empty platitudes about change.
9:28 - Kaine spoke well, better than Harry Reid and Nancy Pelosi ever did, or even Tom Daschle. I can understand why they selected Kaine to deliver the response. However, it was nothing but criticisms and empty rhetoric, laughably deriding a "culture of partisanship" one day after having Ted Kennedy screaming on the Senate floor about the End Of All Civilization if Samuel Alito got confirmed to the Supreme Court. No one who watches Washington even superficially will buy that the problem with partisanship emanates from the GOP.
9:33 - On the air right now with CHQR and Rob Breckinridge ....
10:02 - Wrapping up the speech: I think it was one of his better efforts, a cohesive and coherent theme of continuing forward engagement. He had explicit goals and policies to meet them, which the Democratic response lacked. Most importantly, he delivered it with resolve and confidence.
Sphere It
View blog reactions
Posted by Ed Morrissey at January 31, 2006 7:08 PM
Trackback Pings
TrackBack URL for this entry is
Listed below are links to weblogs that reference State Of The Union: Live Blog:
» State of the Union Speech, 2006 from Everything I Know Is Wrong
Miss it? TranscriptVideo The Blogs: Hugh Hewitt, Glenn Reynolds, Ed Morrissey liveblogs, Power Line. Just for giggles: Atrios commenters wander aimlessly through the topic, Daily Kos [1, 2] [Read More]
Tracked on January 31, 2006 11:03 PM
» Bush's State Of The Union: Marking Time or Noting Realities? from The Moderate Voice
Few pundits are hailing President Bush's State of the Union speech last night as a major watershed in his Presidency. It's not being called a failure but it's not being called an inspiring home run, either.

The question becomes: with a Pre... [Read More]
Tracked on February 1, 2006 2:10 AM
» Bush: Decisions This Year Will Determine the Future of the U.S. from
The President was confident and I am in total agreement about one thing he said, "Decisions this year will determine the future of the U.S.". This is a year we are still fighting the war on terror and it is also an election year that will make or ... [Read More]
Tracked on February 1, 2006 2:11 AM
» Rep. Lynn C. Woolsey's SOTU Guest Arrested from Myopic Zeal
Cindy Sheehan was arrested before the SOTU for demonstrating in the gallery and for defying the police officer who confronted her. According to her sister, she was there as a guest of Rep. Lynn Woolsey. LaShawn is pretty unhappy with Bush's sp... [Read More]
Tracked on February 1, 2006 7:28 AM
» State of the Union Speech, 2006 from Everything I Know Is Wrong
Miss it? TranscriptVideo The Blogs: Hugh Hewitt, Glenn Reynolds, Ed Morrissey liveblogs, Power Line. Just for giggles: Atrios commenters wander aimlessly through the topic, Daily Kos [1, 2]Update: Here is a better link to video. [Read More]
Tracked on February 1, 2006 11:14 AM
Captain Ed:
captain*at*captainsquartersblog.com
My Other Blog!
E-Mail/Comment/Trackback Policy
Comment Moderation Policy - Please Read!
Skin The Site

Hugh Hewitt
Captain's Quarters
Fraters Libertas
Lileks
Power Line
SCSU Scholars
Shot In The Dark
Northern Alliance Radio Network

Northern Alliance Live Streaming!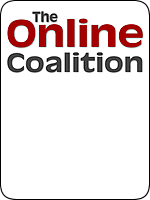 Proud Ex-Pat Member of the Bear Flag League!