« Gitmo Study Project Under Way
|
Main
|
Islam, Islam Uber Alles »
March 5, 2006
Academy Awards Live Blog
I will be continuing the CQ tradition of live-blogging the Academy Awards tonight, starting at 7 pm CT, or perhaps a little before to catch the pre-event reporting. None of the films competing really engaged me at all last year, and a couple of them -- Munich, especially -- I'll be actively rooting against. This year I'm in it for the cynicism.
Keep checking on this post for live-blog updates!
6:21 PM CT - Okay, I'm watching the pre-show show, which seems like attending pre-meeting meetings at work, except less entertaining. I just saw Keanu Reeves do an interview along with Sandra Bullock and utter all of three syllables. The next interview with three film critics had more energy than Reeves.
6:23 - Some commenters wonder why I should bother live-blogging the Oscars. I've been watching this show for over 25 years, and at least this makes me think I'm doing something constructive. I agree with RBMN that conservatives make a mistake in surrendering the cultural moments entirely to the Left. Basically, I'm here to keep an eye on things. And this way I can understand the context of the quotes that will fill the papers tomorrow.
6:33 - Jennifer Aniston lends a little class to the event. We watched Along Came Polly this afternoon and it was better than I expected. Reese Witherspoon and Ryan Phillipe also looked pretty charming.
6:36 - Matt Dillon, who played a racist LA cop in Crash, says his character was a archetype of the "kind of LA cop we've all come to see over the years". I'm sure the cops providing security for the event really appreciate that comment.
6:39 - CQ reader Stoo Pid gets it right -- I watch so you don't have to! Oh, the sacrifices I make ...
6:49 - Pajamas Media is also liveblogging tonight! (via Michelle Malkin)
6:53 - Wow, Rechel Weisz got nominated for The Constant Gardener? It's a night full of stinkers! (I like Weisz, but not in this role...)
6:55 - So how many nominations did The Great Raid get? Anyone? Anyone?
7:01 - Interesting opening. Did anyone notice how many of the films they featured in that montage that didn't win Best Picture?
7:05 - Nice bit of self-deprecating humor on the many people who turned down the emcee gig ahead of Jon Stewart. It's funny, but let's remember that all they could dig up was a cable-show host whose best film credit is, as he himself said, the fourth male lead on Death to Smoochy.
7:08 - Wow, he's stinking up the joint.
7:09 - I can only assume he's doing an homage to Crash, because that's what he's doing. The only real laugh he got was after a joke about Dick Cheney shooting Bjork.
7:15 - In response to the meltdown that Jon Stewart just provided, CQ would like to present flashbacks to more entertaining Oscar presentations:
Uma ... Oprah! Oprah ... Uma!
You're welcome. Oscar has a million of them, and none of them as bad as this opening monologue.
7:19 - George Clooney wins the first award for Best Supporting Actor. He applauded the Academy for giving Hattie McDaniel an Oscar when blacks still sat at the backs of theaters. Perhaps he should be asking why they still have trouble getting decent roles and recognition at the Oscars. Talk about being "out of touch"!
7:24 - I guess Jon will be talking about George Clooney's love life all night long ...
7:29 - Ben Stiller just did a parody of most of his résumé, but at least it was somewhat original. Too bad it wasn't really funny.
7:34 - RBMN makes a great point about Clooney's speech. Who in Hollywood marched for civil rights when it wasn't popular or trendy? Charlton Heston, that's who.
7:41 - Kirby Puckett suffered a stroke.
7:42 - Making fun of Scientology doesn't get the audience laughing much. Too bad.
7:47 - ABC has done an excellent technical job on the show so far -- no embarrassing glitches and a nice, classy look to the stage and presentation. Too bad the talent hasn't matched their effort thus far. However, we still have 18.5 hours left for the talent to catch up.
7:55 - It's somewhat telling when the entirety of the Hollywood A-list cannot put together an entertaining show without a script -- or in this case, even with a script. Hollywood has so little stage talent left, people who can make it happen live and on their own.
7:58 - Will Farrell and Steve Carell had a funny bit with bad makeup.
8:05 - I bet Rachel Weisz wins, but I'm rooting for Minnesota's Amy Adams.
8:07 - I knew it. I think she's terrific, but the movie was such a stinker ...
8:10 - Tab is now an energy drink? When did it change from being one of the worst low-calorie drinks ever marketed?
8:12 - Lauren Bacall looks nervous and is having big problems getting through her introduction. That is just so unlike her public persona -- she started looking pretty helpless out there. Hope she's okay.
8:14 - Earlier, Stewart made a tasteless joke about pulling down the big fake statue of Oscar and seeing if it would democratize Hollywood. Maybe they should just pull it down to get over themselves; at least that would be an improvement.
8:16 - Self-realization! Jon Stewart: "I'm a loser".
8:18 - The political ads for Best Actress were original, and worth a couple of laughs.
8:24 - Wow, March of the Penguins beat Enron and Murderball. That surprised me.
8:25 - Thanks for the link, Glenn!
8:27 - Loved the song from Crash, but the dance number was pretty danged strange.
8:33 - Art direction pits Harry Potter's world of fantasy against ... a newsroom. Wanna bet Good Night and Good Luck wins?
8:34 - Neither one; Memoirs of a Geisha instead.
8:36 - Oh, goody; Hollywood pats itself for being enlightened now. How come they don't mention Gone With The Wind and Birth of a Nation?
8:44 - I guess they have to let the boss make a speech. Good thing it didn't interrupt the fabulous level of entertainment we've all experienced so far!
8:48 - Itzhak Perlman is a genius and a joy.
8:56 - Shorter Jake Gyllenhaal: Don't buy DVDs. Do you think that the studio execs are choking on their lattes right now? I guess I can forgo that planned purchase of The Good Girl now ...
9:05 - Lily Tomlin and Meryl Streep is doing a pretty good imitation of a Robert Altman film ... and exemplifying why I think Altman's work to be overrated and tedious. But Tomlin and Streep are really nailing it.
9:11 - Is this an "honorary" Oscar or a Lifetime Achievement Award? I thought they had a Thalberg Award for that purpose.
9:12 - "No other filmmaker has had a better shake than I have." That was classy. This may have been the best moment of the entire evening. He also talked about his heart transplant from ten years ago and how the Academy may have honored him a bit too early. Very nice, warm, and personable speech. I wished I liked his films more than I do.
9:19 - From Altman's classy moment to what has to be the nadir of Oscar class: "It's Hard Out Here For A Pimp", introduced by Ludacris. They even had to mute a word or two. What a great family moment!
Maybe it's the theme song for the entire movie industry for the last several years of declining box-office attendance. The pimps of Hollywood must think it's pretty hard out here for them, too.
9:22 - Wanna bet it wins the award?
9:25 - Told you. What a joke.
9:27 - Jon Stewart: "Why are they the most excited people here?" Because YOU'RE BORING, Jon. Get it?
9:31 - You know I'm no great fan of George Clooney, but does anyone else get the feeling that he would at least be a classier emcee than Jon Stewart or Chris Rock? And maybe we'd get the show over in three hours?
9:41 - David says "bring back Tom Hanks". Yeah, I could go with that over all of them.
9:42 - Jon Stewart meant it as a joke, but this should shame the entire Academy: Martin Scorcese -- zero Oscars, 3-6 Mafia -- one Oscar (for "It's Hard Out Here For A Pimp").
9:47 - Philip Seymour Hoffman won for Capote. I would have guessed that David Strathairn would have won; he's one of my favorite actors. Hoffman would be a close second, however. I loved him in Almost Famous.
9:56 - John Travolta looks good, and turned in a no-nonsense and efficient presenting job. Jamie Foxx unfortunately couldn't follow his example, but looks great.
10:00 - Well, we're into overtime once again, but at least we went there with Reese Witherspoon. I was surprised that Felicity Huffman didn't win for Transamerica. The FM and I will be watching Walk The Line tomorrow evening on DVD. (Don't tell Jake Gyllenhaal!)
10:04 - When David Letterman bombed at the Oscars, he had a multimillion-dollar contract at CBS to cushion his fall. Will Jon Stewart survive this disaster? Should he survive it? To me, this just demonstrates how overrated Stewart is. Remind me again why the Academy had to settle for a cable-talk-show host, considering the talent supposedly represented by the AMPAS.
10:12 - Brokeback Mountain won Best Adapted Screenplay. I'd expect it to win Best Picture now.
10:13 - No, James, USC didn't just score another touchdown against ND, but this feels like a Division III football game in overtime at 0-0.
10:18 - Is there light at the end of the tunnel?
10:20 - Brokeback wins for Best Director. Ang Lee managed to keep the trophy away from George Clooney for the eleventy-seventh film about the blacklist, and Steven Spielberg for the morally atrocious Munich.
10:22 - Thanks, Michelle, for the link and the quote!
10:23 - Crash wins the Best Picture award -- a surprise for both the FM and I. Good! It means that Munich got skunked; in a sane world, it wouldn't have even made the list of nominees. I'm looking forward to seeing it. It looks interesting and perhaps a bit uncomfortable, which I don't mind.
They cut off the speech of the winner, thankfully. I wonder if they'll come back to Jon Stewart for a wrap-up, or if the show's producers understand the concept of quitting while one's behind.
WRAPUP: It's hard to say that this was the worst Oscars ever; I wasn't around in 1934. It's certainly one of the worst I've ever watched, and not just because of the talentless performance by Jon Stewart. Chris Rock wasn't any better last year, either. It shows that the Academy has lost their grip on what entertainment actually means. But what made this awards show perhaps the worst of all time was the selection and staging for "It's Hard To Be A Pimp". Dance lines of pimps and whores on what's supposed to be a celebration of the best that Hollywood has to offer only shows the paucity of real imagination and taste in the town. The fact that the Academy selected this song as its winner shows why their films continue to pull fewer and fewer people into the theaters.
The Academy has a lot more problems than its host, and all the Hollywood glitz cannot cover up the emptiness of their work.
Sphere It
View blog reactions
Posted by Ed Morrissey at March 5, 2006 6:30 PM
Trackback Pings
TrackBack URL for this entry is
Listed below are links to weblogs that reference Academy Awards Live Blog:
» Reviews For Jon Stewart As Oscar Host Are Mixed (UPDATED) from The Moderate Voice

The reviews are starting to come in for Jon Stewart as host of the Oscars — and [Read More]
Tracked on March 6, 2006 11:09 AM
Captain Ed:
captain*at*captainsquartersblog.com
My Other Blog!
E-Mail/Comment/Trackback Policy
Comment Moderation Policy - Please Read!
Skin The Site

Hugh Hewitt
Captain's Quarters
Fraters Libertas
Lileks
Power Line
SCSU Scholars
Shot In The Dark
Northern Alliance Radio Network

Northern Alliance Live Streaming!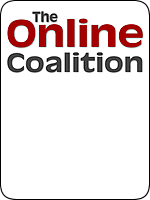 Proud Ex-Pat Member of the Bear Flag League!