« Party Or Principle?
|
Main
|
Who Comes After Goss? »
May 5, 2006
Goss Abruptly Quits, Leaves Questions Behind
After only twenty months on the job, Porter Goss has resigned as head of the CIA, which at one time he considered the pinnacle of his career. What would make this longtime Congressional representative and one-time agency operative suddenly leave in the middle of revamping the intelligence agency? No one who's talking knows, and no one who knows is talking:
CIA Director Porter J. Goss said today that he is "stepping aside" after less than two years on the job, ending a tumultuous tenure at an agency shaken by recent intelligence failures, internal turmoil and a massive reorganization that reduced its leadership role in the U.S. intelligence community.

In an appearance with Goss at the White House, President Bush announced that the director "offered his resignation" this morning and that "I've accepted it." Neither the president nor Goss, who sat to Bush's right as he made the announcement in the Oval Office, gave a reason for the resignation.

In a written statement issued separately by the CIA, Goss said, "This morning, I notified the president that I will be stepping aside as director of CIA." He said he would remain at the agency "over the next few weeks" to "ensure a smooth and professional transition."

The statement did not mention the word "resignation." Nor did it give any explanation for Goss's action. There have been reports of tension between the CIA director and veteran diplomat John D. Negroponte, who was named last year to the new position of director of national intelligence, vaulting over the CIA chief as the nation's top intelligence official.
Part of the problem comes from the 9/11 Commission's disastrous retooling of the intelligence community. When Goss resigned from Congress to take the position, the CIA had direct access to the President and served as his chief intelligence advisor. Only afterwards did Bush agree to accept the recommendation of the commission in creating the Directorate of National Intelligence, a bureaucratic superstructure that effectively demoted Goss to John Negroponte's staff.
Six weeks ago, the Los Angeles Times confirmed the damage that this reorganization has done to American intel capabilities, as we noted on March 31. Negroponte as DNI allowed the new bureaucracy to grow into a 700-employee behemoth, robbing its subsidiary agencies of its talent and further frustrating agency heads such as Goss. The new CIA chief essentially got demoted to a position that no longer exercised the kind of authority that Goss needed to make the changes required of the agency. Under these circumstances, it isn't difficult to see why Goss would want out -- assuming he did.
Of course, people will have plenty of theories about Goss' departure, most of them ill-informed but entertaining; Hot Air has links to some. Already people have attempted to tie Goss to the exploits of Randy "Duke" Cunningham and the call-girl entertainment provided by his limo service. Could it be true? It's possible, although it's very hard to imagine someone missing that at the CIA during the vetting process. On the other hand, it's equally possible that the deadwood Goss attempted to clear out of Langley might be leaking as much mud as possible as a warning to the next poor sap who gets this job. Until we know from a reliable source why Goss chose now to depart, it's all speculation.
That brings us to the real headache Goss' departure causes: replacing him. Whoever Bush appoints will have to get confirmed by Congress, even though the position by law can no longer report directly to the President. That will provide yet another national forum for the conspiracy theorists regarding the NSA terrorist surveillance program, CIA detention centers, torture chambers, and so on. The candidate will have to have next to no involvement in any of these issues to get clear sailing. For that reason, we can forget about General Michael Hayden, although he would otherwise make a great candidate for the job.
I would expect the new appointee to have three qualities, given the political climate and the track record at CIA of late. First, expect an outsider, as anyone associated with the agency will carry too much baggage. With Bush's track record of appointments, I suspect that he will choose someone already close to him, and committed to serious reform. Third, the appointee will be a lower-level bureaucrat, not a 'star' in the political firmament -- in other words, a person comfortable with the notion of a DCI being nothing more than a senior staffer.
Who fits that bill? Frances Townsend, Bush's Homeland Security Advisor since 2004. She has experience in military intelligence with the Coast Guard, but mostly she has served closely with Bush and presumably has built a rapport with him already. She has served in both the Clinton and Bush administrations on intelligence matters, giving her some valuable bipartisan credentials. She will have the added cachet of being the first woman appointed to head the CIA, a status that will make caustic confirmation hearings somewhat less likely.
The White House has promised an announcement for Goss' replacement by Monday. That can only mean that they have selected someone already close at hand, and someone inclined to accept it. That makes it much more likely that the candidate comes from Bush's circle of advisors, and Townsend makes the most sense among those. We will know then whether that analysis is correct; we may never know the entire story of why Goss made the analysis necessary with his abrupt resignation.
UPDATE: MaidMarion searched the CQ archives and discovers why we all feel more than a little trepidation with Frances Townsend. Dafydd ab Hugh wrote in a guest post (pre-Big Lizards) about Townsend's role in the pre-9/11 "wall" that made it all but impossible for intelligence agents to share information with law enforcement:
Acting Counsel for Intelligence Schroeder left in 1998, and was replaced by the soon-to-be controversial Frances Fargo Townsend. Townsend -- a Republican and former deputy to Rudolph Giuliani in the U.S. Attorney's Office in New York City, but a very close friend of Attorney General Janet Reno nevertheless -- was elevated to that position at Reno's request; since Townsend was also the protege of then FBI Director Louis Freeh (another recipient of Gorelick's memo), she was a shoe-in for the job heading OIPR.

U.S. News and World Report profiled Townsend last December. Although they did not discuss Able Danger, they did report on the feeling among nearly all of Townsend's critics that she was too enamored of that wall of separation, and that she was just as conservative in applying for wiretapping and surveillance warrants from the FISA court as Schroeder and Scruggs had been.

Townsend found herself in the middle of that debate over how much of a "wall" should exist between intelligence-gatherers and prosecutors, and her tenure at OIPR remains controversial today. Many FBI agents say Townsend was crucial in obtaining FISA wiretaps, especially during the period of heightened terrorism concerns around the new millennium. But many prosecutors felt that Townsend was less than helpful in making sure the FBI shared wiretap data with lawyers at Main Justice when there was evidence of criminal activity. Townsend believed that the FISA court and its chief judge at the time, Royce Lamberth, would refuse to approve search warrants and wiretaps if they believed too much information sharing was going on and if prosecutors were controlling or directing the intelligence-gathering efforts....

Both the Government Accountability Office and the 9/11 commission have blamed OIPR in part for the government's intelligence failures before the terrorist attacks. Sources say that OIPR's narrow interpretation of FISA led to misunderstandings and overly cautious behavior by the FBI. As a result, in July and August of 2001, FBI intelligence analysts prohibited their own criminal-case agents from searching for two men on the government's terrorist watch list who they knew had entered the United States. The men later proved to be two of the 19 hijackers.

In fact, under Townsend, the control by OIPR of all connections between intelligence and law enforcement became nearly absolute through what can only be called political extortion:

The 9/11 commission said OIPR had become the "sole gatekeeper" of FISA intelligence by arguing that "its position reflected the concerns" of Judge Lamberth. "The office threatened that if it could not regulate the flow of information to criminal prosecutors, it would no longer present the FBI's warrant requests to the FISA court," the report said. "The information flow withered."

And of course, less than three years into Townsend's tenure, the Pentagon's Able Danger team requested permission from the Department of Defense's general counsel to share with the FBI intelligence information about an al-Qaeda cell in Brooklyn, a cell that included Mohammed Atta and three other soon-to-be 9/11 hijackers. Again, there is no absolute proof that the DoD lawyers contacted the OIPR; but that would be the regular source they would use to get Justice Department advice on the legality of such sharing. And assuming they did, the decision would ultimately fall to Frances Fargo Townsend: she would have to make the call.

Her personal history, as well as that of her office under two previous general counsels, and of the entire Justice Department under Janet Reno, makes perfectly clear that Townsend's natural inclination under such circumstances would be to "just say no." Indeed, by that time, the DoD lawyers (possibly still operating under Jamie Gorelick's own tenure as general counsel for the Defense Department and her later memo at Justice) might not even have bothered asking, since they already knew what the answer would be.
Townsend would not be my choice for the CIA position. I would much prefer General Hayden, or even a reliable DDI or DDO, if one exists. I'm predicting what I believe will happen, not what I would recommend. Given the timing and the political land mines, Townsend gives Bush the best opportunity for a fast and relatively painless replacement process.
Sphere It
View blog reactions
Posted by Ed Morrissey at May 5, 2006 5:37 PM
Trackback Pings
TrackBack URL for this entry is
Listed below are links to weblogs that reference Goss Abruptly Quits, Leaves Questions Behind:
» BREAKING: Porter Goss resigns as DCI from Hot Air
Bombshell. Standby for updates. ... [Read More]
Tracked on May 5, 2006 6:34 PM
Captain Ed:
captain*at*captainsquartersblog.com
My Other Blog!
E-Mail/Comment/Trackback Policy
Comment Moderation Policy - Please Read!
Skin The Site

Hugh Hewitt
Captain's Quarters
Fraters Libertas
Lileks
Power Line
SCSU Scholars
Shot In The Dark
Northern Alliance Radio Network

Northern Alliance Live Streaming!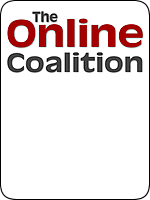 Proud Ex-Pat Member of the Bear Flag League!