« Maybe He Should Just Get A Blog
|
Main
|
A Change Of Implant »
July 21, 2006
The Coming Invasion
Israel has moved several divisions to its northern border and a full-scale ground invasion appears imminent. The order has not yet been given, but it looks inevitable at this point:
The IDF was gearing up for a large-scale ground incursion into Lebanon on Friday. Thousands of reservists were being mobilized to the North throughout Friday to beef up forces stationed in the area in preparation for a possible operation.

In total, three to four ground divisions will be operating along the Lebanese front.

Defense Minister Amir Peretz said on Friday that the defense establishment was evaluating the size of the force needed to conduct a large-scale operation in Lebanon.

"We have no intention of being dragged into something that Hizbullah wants to drag us into," Peretz said. "Nevertheless, we will operate in every place that we find it necessary."

On Friday afternoon, the IAF dropped leaflets over southern Lebanon all the way up to the Litani River calling on residents to move northward to avoid being caught in clashes between IDF forces and Hizbullah cells. The move could signify a step in preparation for the ground incursion.
A ground invasion would likely trigger one or more of a variety of responses, none of them good in the short term. The Lebanese government has warned that it will meet an Israeli invasion with the Lebanese Army, apparently in alliance with the Hezbollah terrorists the IDF wishes to crush. That will create circumstances that would almost require the Israelis to start hitting a broader range of targets in Lebanon. Thus far, they have (mostly) restrained from targeting the regular Lebanese army, although they did bomb Lebanon's air bases in the opening salvos. Beirut may figure it has nothing much more to lose at this point, but a miscalculation on this point could cost them their ability to conduct internal security for a long time to come.
Syria has at least one division poised on the border, and some predict an Israeli invasion could trigger one from Syria as well. A look at the map shows that reasoning to be quite valid. Syria at one point had friends all around and its pick of resupply routes, but no longer. Turkey, a member of NATO and a putative US ally, lies to the north, along with a lot of ethnic Kurds that do not much like the Assad regime. Jordan, another US ally, lies to the south, along with Israel. To the east used to be an Iraq led by their Ba'athist cousins, but now has an American military contingent of 135,000 battle-hardened troops. Their only outlet comes through Lebanon to the Mediterranean, and if Israel takes control, the Syrians are bottled up, and they know it. (Not quite -- see update below.)
If Syria comes into the battle, don't expect the Iranians to do much about it, at least not explicitly. Ahmadinejad will talk tough, but his military can barely defend Iran, let alone launch offensive operations against Israel. If Teheran sends missiles up. Israel can respond in kind and with a bomb drop in short order over American-controlled Iraq. Instead, Teheran will push the temperature up by getting their proxies in Lebanon, Iraq, Gaza, and the West Bank to start attacking indiscriminately to distract Israel and the US from the widening war in Lebanon.
Will it be worth it? Certainly not in the short run, but perhaps it will in the long run. This war will almost certainly happen at some point, absent multiple coups in Syria and Iran, and it might be better to have it now, rather than when Iran has nukes. Everyone knows that Damascus and Teheran sponsors global Islamofascist terror, and we can't stop it unless we stop them both. It still would be preferable to get the nations of the world to agree to isolate both nations and bring terrorism to an end peacefully -- but the Europeans still believe in appeasement, and Russia and China want to play superpower games instead.
By tomorrow morning, we should know whether Assad was bluffing or not. We know the Israelis aren't any longer.
UPDATE: Of course, I forgot about the ports of Latakia and Tartus, the latter of which was coincidentally the last holdout for the Crusaders, when it went by Tortossa. However, the Mediterranean would not be a friendly area at all for the Syrians, as the Israel's navy and that of Turkey would likely blockade Syria rather easily.
Sphere It
View blog reactions
Posted by Ed Morrissey at July 21, 2006 1:48 PM
Trackback Pings
TrackBack URL for this entry is
Listed below are links to weblogs that reference The Coming Invasion:
» Shock and Awe Ends; The Ground War Begins from Webloggin
Israel is caught between three strategic imperatives. First, it must end the threat to Israeli cities, which must involve the destruction of Hezbollah's launch capabilities south of the Litani River. Second, it must try to destroy Hezbollah's infra... [Read More]
Tracked on July 21, 2006 2:15 PM
» Here It Comes from It Shines For All
"Israel massed tanks and troops on the border Friday and warned civilians to flee Hezbollah-controlled southern Lebanon as it prepared for a likely ground invasion to set up a deep buffer zone," the AP reports. An Israeli envoy said it... [Read More]
Tracked on July 21, 2006 2:22 PM
» Quiet Tonight, Ground War Tomorrow ? from Below The Beltway
... [Read More]
Tracked on July 21, 2006 3:45 PM
» Israel Preparing For Ground Invasion from Liberty and Justice
As should be obvious to anyone, merely airstrikes won't do the trick. Hizbullah has got too may hidouts, too many ways of surviving those airstrikes. If Israel wants to truly take out the terrorist organization's capability to threaten the safety of Is... [Read More]
Tracked on July 21, 2006 4:42 PM
» Good South Lebanon Map As We Wait For An Invasion from Occidentality
Troops are lined up at the border (via Captain's Quarters), Condoleezza Rice won't arrive until next week, and anyway the U.S. isn't interested in slowing Israel down just yet, and it looks like an invasion into Lebanon is coming. Sunrise in Israel i... [Read More]
Tracked on July 21, 2006 6:32 PM
» WW III update Friday, 7/21 from Noblesse Oblige
This post will update throughout the night, and we will be paying attention to mid-east sources once dawn nears on the Israel-Lebanon border. ... [Read More]
Tracked on July 21, 2006 8:08 PM
» Phase Two? from Public Secrets: from the files of the Irishspy
Multiple reports have come in today indicating Israel has decided on a major invasion of Lebanon with the goal of clearing the Hizbullah terrorist organization (and it's missiles that have rained down on Israeli cities) from the country south of [Read More]
Tracked on July 22, 2006 2:50 AM
» "One Foot In Terror One Foot In Politics" from All Things Beautiful
This is what true leadership can achieve, should achieve. This is a lesson for us all, irrespective whether on the world stage of politics or at home and amongst our friends: When we stand up for our friends and express our support unequivocally, other... [Read More]
Tracked on July 22, 2006 7:19 AM
» Lots Of Fighting, Little Change from Hard Starboard
The Battle of Lebanon itself has been in a holding pattern as the IAF softens up the battlefield preparatory to a ground invasion to eliminate Hezbollah's military assets and infrastructure, and Hezbollah continues to expend its six-year supply of ro... [Read More]
Tracked on July 25, 2006 1:39 AM
» Captain Gives No Quarter in Mid-East Coverage from Sneakeasy's Joint
While most bloggers, like myself, have to be content with tossing their 2 cents in ( Debating a Moonbat in the process ), on the fracas between Israel and Hezbollah, only on occasion, others are marshalling their talents, and resources, [Read More]
Tracked on July 25, 2006 2:14 PM
Captain Ed:
captain*at*captainsquartersblog.com
My Other Blog!
E-Mail/Comment/Trackback Policy
Comment Moderation Policy - Please Read!
Skin The Site

Hugh Hewitt
Captain's Quarters
Fraters Libertas
Lileks
Power Line
SCSU Scholars
Shot In The Dark
Northern Alliance Radio Network

Northern Alliance Live Streaming!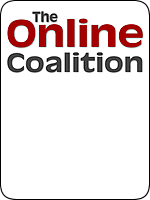 Proud Ex-Pat Member of the Bear Flag League!