« Germans Plan For Success, Which Gets Hezbollah Objection
|
Main
|
Rightroots Expands The Slate »
September 6, 2006
Wonder Why It's Been A Quiet Five Years On The Home Front?
George Bush gave a long-overdue speech on the American efforts to use intelligence and captured terrorists to keep the US homeland safe from attack. He announced the transition of detained high-value terrorists from secret holding facilities to Guantanamo Bay in preparation for military tribunals, once Congress approves the legal framework for such a process, and related the myriad links discovered through their interrogation:
Within months of September 11, 2001, we captured a man named Abu Zubaydah. We believed that Zubaydah was a senior terrorist leader and a trusted associate of Osama bin Laden. Our intelligence community believes he had run a terrorist camp in Afghanistan where some of the 9/11 hijackers trained and that he helped smuggle Al Qaeda leaders out of Afghanistan after coalition forces arrived to liberate that country. ...

During questioning, he, at first, disclosed what he thought was nominal information and then stopped all cooperation. Well, in fact, the nominal information he gave us turned out to be quite important. For example, Zubaydah disclosed Khalid Sheikh Mohammed, or KSM, was the mastermind behind the 9/11 attacks and used the alias Mukhtar. This was a vital piece of the puzzle that helped our intelligence community pursue KSM.

Zubaydah also provided information that helped stop a terrorist attack being planned for inside the United States, an attack about which we had no previous information. Zubaydah told us that Al Qaeda operatives were planning to launch an attack in the United States and provided physical descriptions of the operatives and information on their general location. Based on the information he provided, the operatives were detained; one, while traveling to the United States.
In fact, the capture and the various interrogations revealed a string of operations and terrorist connections that, by my count from the speech, stopped over half a dozen attacks in the United States, and perhaps more than that. The interrogations also revealed a number of people involved in the 9/11 attack itself, a fact we knew from the footnotes of the 9/11 report. Zubaydah's interrogation also uncovered a plot to acquire and use anthrax against Americans, which could have led to hundreds of deaths or more.
Bush insisted that the interrogation methods used did not constitute torture and had approval from the Department of Justice and the CIA's attorneys. He explicitly stated that he did not authorize torture and pledged he never would. However, the methods still cannot be revealed, as Bush said, for obvious reasons -- the terrorists could prepare their operatives to resist our specific means of interrogation.
So why reveal the program now and transfer the detainees from the CIA to the DoD? For one thing, the CIA apparently feels that these plotters have been tapped out in terms of operational intelligence. Also, with the Hamdan decision, he cannot set up secret military commissions to try them. The court tasked Congress with establishing the tribunals for all non-POWs in custody -- POWs don't get trials or courts-martial except for crimes they commit while in custody -- and Bush has to wait on Congress to act.
He obviously does not want to wait long. He has already promulgated some rules of evidence and procedure to Congress, and the Hill has found much with which they disagree. The White House wants to use coerced testimony under certain circumstances as well as keep secret data away from the defendants, although not their lawyers, to protect intel methods and sources. Even some Republicans have differences with the Bush administration on the proposal, notably John McCain, John Warner, and Lindsey Graham, although McCain told reporters that the differences were not all that profound and would probably get resolved quickly.
Graham, as usual, managed to misunderstand the entire exercise:
Graham, R-S.C., said withholding evidence from an alleged war criminal would set a dangerous precedent other nations could follow. "Would I be comfortable with (an American servicemember) going to jail with evidence they never saw? No," Graham said.
Graham seems to be pursuing a reputation for the GOP caucus' biggest dolt. POWs do not get tried for their actions during wartime under the Geneva Conventions. If an American POW got put on trial at all, it would violate those conventions under any circumstances and regardless of the evidentiary procedures used. If they got caught out of uniform spying during wartime, they'd most likely get shot, but at any rate would not fall under the protection of the Geneva Conventions -- and most of the people with whom we'd likely go to war have little love for fair trials for anyone, let alone American servicemen. The argument for reflexive treatment has yet to be borne out in any conflict we have fought anyway.
The speech should remind people like Graham that we aren't fighting against an honorable enemy, one that fights under the rules of war set by sovereign nations. They want to kill civilians, and their efforts land them far outside the scope of the American justice system. We need to continue vigorously gathering intelligence from captured terrorists, and then make a determination on their guilt and damage to the US in a way that doesn't harm our ability to capture others. Treat them humanely, but don't treat them as American residents or even as POWs.
Congress has a tough task facing them, and the more they forget that these terrorists should not be placed on the same plane as the civilians they target for their war, the more political risk they will face. No one wants to go into an election having argued for Miranda rights for Khalid Sheikh Mohammed. They can't risk a stall tactic, either; the families of 9/11 have been promised a trial for those masterminds that slaughtered 3,000 Americans, including their loved ones, and they will not sit idly by while politicians demand better conditions for these terrorists. If Congress doesn't deliver something soon, those who obstructed the process will pay dearly at the ballot box this November.
Sphere It
View blog reactions
Posted by Ed Morrissey at September 6, 2006 6:14 PM
Trackback Pings
TrackBack URL for this entry is
Listed below are links to weblogs that reference Wonder Why It's Been A Quiet Five Years On The Home Front?:
» Bush speech brags of success in torture of insane man from Martini Republic
Bush describes the capture and interrogation of Abu Zubaydah in today's speech, making it a focal point of his defense of his administration's program of secret prisons and interrogation: Within months of September the 11th, 2001, we capt... [Read More]
Tracked on September 6, 2006 10:42 PM
» Reaction To Our President's Speech from Alamo Nation
So this had me scratching my head. National Revile dislikes our President - but loved him and his speech today. Polipundit dislikes our President but fortunately doesn't post a whole lot to his own blog - ergo the 'Polipundit' reaction today was posi... [Read More]
Tracked on September 6, 2006 11:26 PM
» Bush Puts 9/11 Suspects in Gitmo, Congress on the Spot from Target Centermass
President Bush gave what seems to be an important speech today that may prove to be a key turning point in our nation's policy against Islamist terrorists. Just a few days shy of the fifth anniversary of 9/11, President Bush invoked the shock o... [Read More]
Tracked on September 6, 2006 11:47 PM
» Is the Government protecting us? from Strategic Outlook Institute - Weblog
That's a question we need to ask every day and we need to actively seek the answers. The text from President Bush's speech from the White House yesterday tells me that the President is doing what he can to keep us safe. Letting the CIA i... [Read More]
Tracked on September 7, 2006 4:42 AM
» First Cup 09.07.06 from bRight & Early
... [Read More]
Tracked on September 7, 2006 8:58 AM
» Secret CIA Prisons and Gitmo from The Real Ugly American.com
President Bush's decision to move these men to Gitmo, exposes the "Bush is Hitler" lie. Although these men are not entitled to the same due process you or I would receive as an American citizen in a criminal proceeding; they are entit... [Read More]
Tracked on September 7, 2006 9:28 AM
» Sunday links from Public Secrets: from the files of the Irishspy
So, it's Sunday, and the real opening day of Football* season. Not much time for blogging today, but there are some links I want you to follow: At Captain's Quarters, Ed Morrissey discusses Bush's recent speech on the war and [Read More]
Tracked on September 10, 2006 11:14 PM
Captain Ed:
captain*at*captainsquartersblog.com
My Other Blog!
E-Mail/Comment/Trackback Policy
Comment Moderation Policy - Please Read!
Skin The Site

Hugh Hewitt
Captain's Quarters
Fraters Libertas
Lileks
Power Line
SCSU Scholars
Shot In The Dark
Northern Alliance Radio Network

Northern Alliance Live Streaming!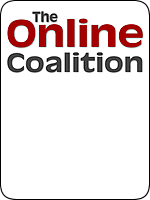 Proud Ex-Pat Member of the Bear Flag League!