« Just Kidding!
|
Main
|
Angelides Staff Hacks? »
September 12, 2006
A Strange Perspective On Pork
Today the media gave us two decidedly different takes on porkbusting. USA Today's Richard Wolf lauded the 'blogosphere' -- the quotes demonstrating that we pesky kids still haven't quite made it yet! -- for pushing for greater government oversight and uniting across partisan lines to fight pork-barrel politics:
When watchdog groups that monitor federal spending wanted more information on 1,800 "pork barrel" projects buried in a House appropriations bill, they listed them on the Internet and asked readers to dig deeper. Within days, details began pouring in.

The same thing happened when Porkbusters.org enlisted readers of its website to find out which senator had blocked legislation that would create an online database of federal grants and contracts. One by one, senators were eliminated until Ted Stevens, R-Alaska, and Robert Byrd, D-W.Va., were uncovered.

The two episodes illustrate the latest trend in government oversight: More light is being thrown on Congress, not just by the media and public interest groups, but in the "blogosphere" where Internet users meet.

"It's probably the biggest expansion of government oversight that we'll ever have," says Thomas Schatz of Citizens Against Government Waste, one of the groups pioneering the effort. "It will turn every American into a watchdog."
It would be nice to have an article about the blogosphere that didn't use the quote marks around the term. However, since USA Today still puts them around pork barrel, I don't see much hope in progress at Gannett.
That aside, Wolf does a nice job demonstrating how an Internet database could help revolutionize appropriations in future Congresses. The article reports on specific projects that bloggers and blogreaders have discovered and the uproar that exposure has caused. Anyone who has followed the efforts to push the Coburn-Obama legislation through the Senate will not find any new information, but it does inform a much wider readership of our efforts --and our successes.
That's why the second article seems so incongruous. Bradford Plumer argues in an essay at The New Republic that liberals should preserve the pork-barrel spending process and give up on reform efforts. When he explains his reasoning, it will make your jaw drop:
But is pork really that bad? Since the age of Jefferson, members of Congress have been earmarking money in spending bills for local projects that might not otherwise receive attention from federal agencies--and doing it to win votes back home. (James Monroe warned that pork would be "productive of evil.") And, while it's easy to see why small-government conservatives and knee-jerk deficit hawks dislike earmarks, there's a liberal case for supporting pork. It's not because pork projects are defensible on the merits, although they sometimes can be. It's not because they create jobs, although they can do that, too. Rather, it's because, without pork, activist government would wither and die. ...

The point is this: Any big-government program on the progressive wish list will likely prove even more difficult to pass than the 1986 tax reform or 1993 budget. Single-payer health care? Card check for unions? Reductions in carbon emissions? It won't get done without an orgy of earmarks to entice the inevitable skeptics in Congress. That won't be pretty, but if the price of, say, universal insurance is a bit of borderline corruption here and there, it's a tradeoff worth making. And, while it's also true that conservatives can use earmarks to pass their own massive spending programs--the prescription-drug benefit comes to mind--in the long run, institutional mechanisms that are biased toward activist government will favor liberals.

Conservative think tanks know this full well. Why else would they obsess over a practice that constitutes a miniscule portion of the federal budget? According to The Hill, the 1,800 earmarks in the Labor-HHS bill, after all, total a mere $496 million--less than half of one percent of the total bill.
Plumer's entire essay should be read in order to ensure that CQ readers understand exactly what he says here. Plumer's argument amounts to an admission that the kind of big-government, intrusive spending that will come from perennial policy stands of progressives has no chance of succeeding through democratic means. The only way in which single-payer health care and greater federal protections for unions can ever pass is to have a built-in bribery mechanism to sway enough votes for massive growth in the federal government.
I agree with him on that point, and it demonstrates the corrosive nature of pork better than anything I've previously written. Fundamentally, pork undermines democracy. It greases legislation that clearly could not command a majority into law, not through superior rhetoric or demonstrated competency but through payoffs and extortion. The use of earmarks to allow politicians to either benefit constituents with grants and contracts or to shield them from the very laws the pork buys -- Plumer uses the reform of corporate tax loopholes in 1986 to show how it works -- creates a government of the pork rather than of the people.
Plumer scoffs at the $496 million in pork, but that's just from one appropriations bill. Pork runs into the billions of dollars, and as his own example shows, it doesn't always come from money that would have been appropriated anyway. However, it's more than just the money, and Plumer is disingenuous when he shrugs at any other reason. Bribery and extortion are wrong, whether one believes it to be in a good cause or not. Government should reflect the true will of the people, and not the will of special interests who score big money through pork.
If Plumer can't see that, then he has made himself part of the problem. If the Left cannot convince a majority of the people of their wisdom, then they should not have an option to buy the public policy they desire.
Sphere It
View blog reactions
Posted by Ed Morrissey at September 12, 2006 6:17 PM
Trackback Pings
TrackBack URL for this entry is
Listed below are links to weblogs that reference A Strange Perspective On Pork:
» Pork and progressives from A Second Hand Conjecture
Bradford Plumer let the cat out of the bag today. I know, everybody is blogging about his justification of pork barrel spending as necessary for the growth of activist government, but Capt. Ed makes the best point about Plumer's point: PlumerR... [Read More]
Tracked on September 12, 2006 10:15 PM
» Blogoshere Helps Reduce Pork Barrel Spending from Liberal Values
... [Read More]
Tracked on September 13, 2006 12:22 AM
Captain Ed:
captain*at*captainsquartersblog.com
My Other Blog!
E-Mail/Comment/Trackback Policy
Comment Moderation Policy - Please Read!
Skin The Site

Hugh Hewitt
Captain's Quarters
Fraters Libertas
Lileks
Power Line
SCSU Scholars
Shot In The Dark
Northern Alliance Radio Network

Northern Alliance Live Streaming!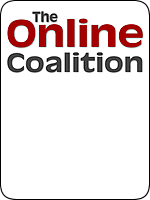 Proud Ex-Pat Member of the Bear Flag League!