« Diagnoising Death through Demographics
|
Main
|
My Two Cents On Rush »
October 26, 2006
Michael J. Fox on CBS and the goo of victimhood
Michael J. Fox is going to do a couple of minutes with Katie Couric this evening on the CBS Evening News. In considering what that will be like, I realize that 30-minute broadcast news shows are essentially pointless. In the space of a few minutes, Couric cannot be more penetrating than a prop knife, and between greetings, sympathetic murmurings and a background briefing to get viewers up to speed (and time to thwack the deserving Rush Limbaugh) there will be no time to ask a question that someone really needs to ask Mr. Fox:
If your ads are not meant merely to generally paint Republicans as heartless science-hating bastards content to see you suffer, why did you make an ad similar similar to the McCaskill one for the Maryland race, supporting Cardin...WHO DOES NOT SUPPORT ESCR?
I am sure Couric will not ask that question with the excuse that there is no time. Which begs the this question: aside from making money, what's the freaking point of a nightly news broadcast, if you can't ask a question that gets to the heart of a thing?
Like Betsy Newmark, I basically think - from what I've read - that Limbaugh was very foolish in his initial response to the McCaskill ad by Fox. I'm not excusing his bloviating, but I do think I understand why Limbaugh lost it. He saw, once again, a Democrat gambit that was built on establishing "absolute moral authority" on the suffering of an individual simply because that individual was advocating an agreeable position (ala, for example Cindy Sheehan). Just as, during the heyday of Cindy Sheehan's presidential stalking one never saw news stories profiling grieving mothers of dead soldiers who support the war, you will never see a Parkinson's Sufferer such as the Rev. Billy Graham, being asked his thoughts about Embryonic Stem Cell Research. No one ever asked Pope John Paul II about it, either. They wouldn't give the agreeable answers, you know.
It's very unlikely that the GOP would ever create an ad using - fer instance - Billy Graham, or Muhammed Ali - to rebut the Fox ad, but perhaps it should. Maybe the Rev. Graham should make such an ad and proclaim that he'd rather deal with the cards he has been handed than destroy human embryos - beings of identifiably human species - to get out of his situation. THAT would certainly enliven things, wouldn't it? Don't you think?
The Democrats would be filled with umbrage at the implied message within, that they are craven and selfish and faithless. PLEASE NOTE: I do not call Mr. Fox craven, selfish or faithless for wanting and hoping for a cure - I am merely positing a theory of how such an ad would be perceived.
I will, though, call Fox a little disingenuous in how he is portraying the research and the politics of the issue he has raised.
Such an ad would provoke a response that would be ugly, ugly, ugly, for sure...but it might make the Democrats understand what it feels like to have their positions and beliefs so portrayed. It might, finally, put an end to the "scorched earth" crap that has ruled politics since...well...1992.
And it might finally blow an everlasting hole in the "sympathetic victim" political ploy - one clearly promulgated by the lawyers who have overrun politics. The "sympathetic victim" sways juries, so he will sway voters, too. It's time to stop it. I don't want public policy built on the emotionalism of our own tender sensibilities any more than I want a good but misguided, feisty email opponant to tell me he doesn't want to fight me any more because now that he has seen my childhood victimization he can't dislike me so much; "now you're more human to me," he says.
You know what I say? Screw that! If two years and almost 4,000 posts have not amply displayed my humanity - if I cannot be "fully human" to this guy until I am given some sort of credibility via victimhood, then it seems to me he (and his ilk) needs to consider that he has put entirely too much faith in defining people by convenient labels (Conservative! Liberal! Christianist! Victim!) rather than by the content and exposition of a persons character.
The sufferings or privileges of a person's past should have no bearing on whether or not you will deign to give them an ordinary measure of respect, and victimhood should never confer instant credibility (or unquestioning moral authority) on anyone, and I will not accept the empathetic and well-meaning gesture of my correspondant. I am still the exact same person I was last week, when he considered me more than worth a good tussle, and I will be damned if anyone is going to kid-glove and soft-focus me. Put up yer dukes, pally...you and me ain't done fighting by a long shot, and don't you dare freaking pity me and just roll over, or I'll hammer you senseless.
And that is precisely the issue with Michael J. Fox. He is misinforming a lot of people on a serious scientific issue, and he is hoping to sway their thinking based upon nothing but their sympathies. And he cannot be fought with because to fight with him is to be "mean" and unfeeling. So, we're supposed to just lay down and concede, deciding that "because we feel badly for Fox, everything he says is unassailable and only heartless bastards would dare to ask him straight questions."
If you want to enter an arena of ideas, you can't stuff your glove with "don't you feel bad for me" brass knuckles and then call it a fair match. You cannot sucker-punch your opponant by playing on a ref's sympathies. And I'm a little disappointed in Fox, that he is content to do so. And I'm disappointed in the rest of the people who are content to let him. Sorry, but to my way of thinking, emotionally surrendering to Michael J. Fox's ads simply because he's suffering is to show him - and our whole democratic process - tremendous disrespect.
And hey, I should know, right? You should listen to me, because I've suffered too...so I must know what I'm talking about.
Crossposted at http://theanchoressonline.com/2006/10/26/fox-on-couric-tonight/
Sphere It
View blog reactions
Posted by Anchoress at October 26, 2006 1:52 PM
Trackback Pings
TrackBack URL for this entry is
Listed below are links to weblogs that reference Michael J. Fox on CBS and the goo of victimhood:
» Michael J. Fox Shakes Up Politics from Paxety Pages
The president has not outlawed stem-cell research. What he did was to decline to finance stem-cell research with federal funds! And that's an equine of a different hue. So, here is the vital compound question: What is disease and what the hell is Unc... [Read More]
Tracked on October 26, 2006 2:15 PM
» Michael J. Fox on CBS and the goo of victimhood from Bill's Bites
The Rush Limbaugh referendumMichelle Malkin Brian Maloney has a thorough round-up on the Rush Limbaugh vs. Michael J. Fox battle. As expected, the MSM is going bananas over Limbaugh's pointed commentary. Liberal celebrities stride onto the political st... [Read More]
Tracked on October 26, 2006 2:32 PM
» Changing The Debate On Stem Cells from Pirate's Cove
Right now, those who support embryonic stem cell research, generally, those on the Left, are attempting to change the debate, just like they attempted with illegal immigration. When the debate on illegal immigration boiled over, those who supported ill... [Read More]
Tracked on October 26, 2006 7:37 PM
» The Michael J. Fox ad controversy: one more on a long list of shameless attempts by the left to stifle the debate from Sister Toldjah
First, I'd like to compliment Brian at Iowa Voice for his post on this issue, which I think is pretty definitive. Only one minor quibble I have with it: a few people are attacking Fox beyond discussing how misleading the ad was, the merits of hi... [Read More]
Tracked on October 26, 2006 9:52 PM
» Fox v Heaton in the Stem Cell Debate from Leaning Straight Up
My recent blog has generated a lot of heat for my position on Fox using his illness to promote certain democratic candidates. Also in play however is the anti-stem cell response featuring among other Patricia Heaton. The ad featured 5... [Read More]
Tracked on October 27, 2006 2:00 AM
» One Last Post About The Michael J. Fox Ad from Iowa Voice
Probably be the last time I touch on this subject, unless something else comes up in the next few days. First, I want to address the claims that some have made that Fox was perhaps "acting" or "off his meds". I wrote in an earlier post today and in an [Read More]
Tracked on October 27, 2006 5:53 AM
Captain Ed:
captain*at*captainsquartersblog.com
My Other Blog!
E-Mail/Comment/Trackback Policy
Comment Moderation Policy - Please Read!
Skin The Site

Hugh Hewitt
Captain's Quarters
Fraters Libertas
Lileks
Power Line
SCSU Scholars
Shot In The Dark
Northern Alliance Radio Network

Northern Alliance Live Streaming!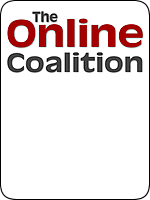 Proud Ex-Pat Member of the Bear Flag League!