« Hydrogen Isn't Green
|
Main
|
Northern Alliance Radio On The Air! »
November 18, 2006
Read Between The Lines (Updated And Bumped)
Reuters reports that the closing storm season in the Atlantic missed expectations of increasingly violent weather -- by a wide margin. Read the story carefully to find out what Reuters failed to include in its story:
Before this year's Atlantic hurricane season started, Gray and his protege, Philip Klotzbach, predicted that it would be well above average. Instead, it has been slightly below average as the Nov. 30 end of the season draws near -- and a mere whimper compared with the destruction caused by monster hurricanes such as Katrina, Rita and Wilma in 2005. ...

The Colorado State team was not alone in predicting that 2006 would be more active than an average year, in which the Atlantic can be expected to spawn 10 tropical storms, of which six will strengthen into hurricanes.

No one foresaw what happened in 2005, when 28 storms swarmed out of the Atlantic, and 15 became hurricanes with winds of at least 74 mph. Among them, Katrina killed 1,500 people along the Gulf Coast and swamped New Orleans, while Wilma became the strongest Atlantic hurricane ever observed.

Long-range hurricane forecasting, as with all long-range weather predictions, remains a complex and error-prone task, experts say. Yet hurricane experts also say that the failure of 2006 to live up to expectations left them scratching their heads.
Reuters reporting left readers scratching their heads, too. It just seems like the story missed something familiar, right on the tips of our tongues ....
Oh, yeah. Global warming.
Last year after 28 storms formed in the Atlantic and two of them wreaked devastation on the Gulf states, experts crowed that the increased activity proved the global warming theories that have been floated over the last two decades. (Before that, scientists insisted we were heading into another ice age.) Experts and partisans insisted that we had turned a dangerous corner, and that we would see a continuing increase in violent weather from the Atlantic, a price for having ignored their warnings about greenhouse-gas emissions.
Even the Colorado team didn't go that far last year. They predicted a more modest storm season; 17 storms, nine of which would develop into hurricanes. Even that didn't materialize. Only nine tropical storms formed at all, five of which became hurricanes -- none of which hit American shores.
And yet Reuters never mentions the two little words that accompany every story about the weather these days. The only use of the word "warming" comes in a description of an El Nino event that they had not predicted. This, and "sub-Saharan dust" in the atmosphere over the Atlantic get the blame for the bad predictions. Not once does Reuters acknowledge the dire predictions made last year by global-warming advocates about the radical effect of incremental fluctuations in temperature on weather, even though that hypothesis got wide dissemination after the hurricanes last year.
There's a lot of hot air, to be sure ... but it isn't coming from the Atlantic, and it disappears conveniently.
UPDATE: Mat says in the comments that I'm lying about the predictions of an Ice Age more than twenty years ago. Either he's too young to remember or too busy to check before saying that. Just a few weeks ago, Newsweek even mentioned it:
In April, 1975, in an issue mostly taken up with stories about the collapse of the American-backed government of South Vietnam, NEWSWEEK published a small back-page article about a very different kind of disaster. Citing "ominous signs that the earth's weather patterns have begun to change dramatically," the magazine warned of an impending "drastic decline in food production." Political disruptions stemming from food shortages could affect "just about every nation on earth." Scientists urged governments to consider emergency action to head off the terrible threat of . . . well, if you had been following the climate-change debates at the time, you'd have known that the threat was: global cooling. ...

How did NEWSWEEK—or for that matter, Time magazine, which also ran a story on the subject in the mid-1970s—get things so wrong? In fact, the story wasn't "wrong" in the journalistic sense of "inaccurate." Some scientists indeed thought the Earth might be cooling in the 1970s, and some laymen—even one as sophisticated and well-educated as Isaac Asimov—saw potentially dire implications for climate and food production. After all, Ice Ages were common in Earth's history; if anything, the warm "interglacial" period in which human civilization evolved, and still exists, is the exception.
And if that doesn't convince Mat, then perhaps this Time Magazine article from 1974 will do so:
As they review the bizarre and unpredictable weather pattern of the past several years, a growing number of scientists are beginning to suspect that many seemingly contradictory meteorological fluctuations are actually part of a global climatic upheaval. However widely the weather varies from place to place and time to time, when meteorologists take an average of temperatures around the globe they find that the atmosphere has been growing gradually cooler for the past three decades. The trend shows no indication of reversing. Climatological Cassandras are becoming increasingly apprehensive, for the weather aberrations they are studying may be the harbinger of another ice age.

Telltale signs are everywhere —from the unexpected persistence and thickness of pack ice in the waters around Iceland to the southward migration of a warmth-loving creature like the armadillo from the Midwest.Since the 1940s the mean global temperature has dropped about 2.7° F. Although that figure is at best an estimate, it is supported by other convincing data. When Climatologist George J. Kukla of Columbia University's Lamont-Doherty Geological Observatory and his wife Helena analyzed satellite weather data for the Northern Hemisphere, they found that the area of the ice and snow cover had suddenly increased by 12% in 1971 and the increase has persisted ever since. Areas of Baffin Island in the Canadian Arctic, for example, were once totally free of any snow in summer; now they are covered year round.

Scientists have found other indications of global cooling. For one thing there has been a noticeable expansion of the great belt of dry, high-altitude polar winds —the so-called circumpolar vortex—that sweep from west to east around the top and bottom of the world. Indeed it is the widening of this cap of cold air that is the immediate cause of Africa's drought. By blocking moisture-bearing equatorial winds and preventing them from bringing rainfall to the parched sub-Sahara region, as well as other drought-ridden areas stretching all the way from Central America to the Middle East and India, the polar winds have in effect caused the Sahara and other deserts to reach farther to the south. Paradoxically, the same vortex has created quite different weather quirks in the U.S. and other temperate zones. As the winds swirl around the globe, their southerly portions undulate like the bottom of a skirt. Cold air is pulled down across the Western U.S. and warm air is swept up to the Northeast. The collision of air masses of widely differing temperatures and humidity can create violent storms—the Midwest's recent rash of disastrous tornadoes, for example.
And let's not forget that scientists blamed the exact same mechanisms for global cooling in 1974 that they do for global warming now in 2006:
Man, too, may be somewhat responsible for the cooling trend. The University of Wisconsin's Reid A. Bryson and other climatologists suggest that dust and other particles released into the atmosphere as a result of farming and fuel burning may be blocking more and more sunlight from reaching and heating the surface of the earth.
Before tossing around theories about radical cooling and warming, scientists should recognize that a few decades or even a couple of centuries do not make for much of a trend at all. And before tossing around accusations of lying, Mat should seek to educate himself first.
UPDATE II: And they still haven't stopped predicting an Ice Age. At Woods Hole Oceanographic Institution, they're saying it might be here in 10 years:
Such frigid settings were commonplace during a period dating roughly from 1300 to 1850 because much of North America and Europe was in the throes of a little ice age. And now there is mounting evidence that the chill could return. A growing number of scientists—including many here at Curry's base of operations, the Woods Hole Oceanographic Institution on Cape Cod in Massachusetts—believes conditions are ripe for another prolonged cooldown, or small ice age. While no one is predicting a brutal ice sheet like the one that covered the Northern Hemisphere with glaciers about 12,000 years ago, the next cooling trend could drop average temperatures 5 degrees Fahrenheit over much of the United States and 10 degrees in the Northeast, northern Europe, and northern Asia.

"It could happen in 10 years," says Terrence Joyce, who chairs the Woods Hole Physical Oceanography Department. "Once it does, it can take hundreds of years to reverse." And he is alarmed that Americans have yet to take the threat seriously. In a letter to The New York Times last April, he wrote, "Recall the coldest winters in the Northeast, like those of 1936 and 1978, and then imagine recurring winters that are even colder, and you'll have an idea of what this would be like."

A drop of 5 to 10 degrees entails much more than simply bumping up the thermostat and carrying on. Both economically and ecologically, such quick, persistent chilling could have devastating consequences. A 2002 report titled "Abrupt Climate Change: Inevitable Surprises," produced by the National Academy of Sciences, pegged the cost from agricultural losses alone at $100 billion to $250 billion while also predicting that damage to ecologies could be vast and incalculable. A grim sampler: disappearing forests, increased housing expenses, dwindling freshwater, lower crop yields, and accelerated species extinctions.
They make the unique claim that global warming will cause the next Ice Age, which apparently inspired the filmmakers of The Day After Tomorrow. I guess we can forgive them for Dennis Quaid, but I'm not sure they can be forgiven for Jake Gyllenhaal.
Sphere It
View blog reactions
Posted by Ed Morrissey at November 18, 2006 8:39 AM
Trackback Pings
TrackBack URL for this entry is
Listed below are links to weblogs that reference Read Between The Lines (Updated And Bumped):
» Read Between The Lines from Bill's Bites
Read Between The LinesEd Morrissey Reuters reports that the closing storm season in the Atlantic missed expectations of increasingly violent weather -- by a wide margin. Read the story carefully to find out what Reuters failed to include in its [Read More]
Tracked on November 18, 2006 12:55 PM
» Roundup of News from Lord Nazh's Daily Ramble
Roundup of news from alot of blogs. [Read More]
Tracked on November 18, 2006 5:39 PM
» If the New York Times were a real newspaper... from Doug Ross @ Journal
...it would look something like this. [Read More]
Tracked on November 19, 2006 8:08 AM
Captain Ed:
captain*at*captainsquartersblog.com
My Other Blog!
E-Mail/Comment/Trackback Policy
Comment Moderation Policy - Please Read!
Skin The Site

Hugh Hewitt
Captain's Quarters
Fraters Libertas
Lileks
Power Line
SCSU Scholars
Shot In The Dark
Northern Alliance Radio Network

Northern Alliance Live Streaming!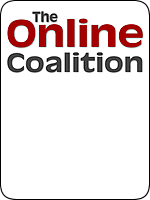 Proud Ex-Pat Member of the Bear Flag League!