« No Blood For Blood
|
Main
|
End Of The Country Club At LSC ... Maybe »
December 20, 2006
A Limit To Media Bashing
Rich Lowry wrote a provocative column at National Review Online yesterday -- a challenge of sorts to his conservative readers regarding their war against the mainstream media. Lowry warns against building up an image of the media as a vast liberal conspiracy, an image as false as the media's own self-image of objectivity:
The conservative campaign against the mainstream media has scored notable successes. It exposed Dan Rather's forged National Guard memo and jumped all over Newsweek's absurd report of a Koran-flushing incident at Guantanamo Bay. The mainstream media is biased, arrogant, prone to stultifying group-think and much more fallible than its exalted self-image allows it to admit. It also, however, can be right, and this is most confounding to conservatives. ...

The "good news" that conservatives have accused the media of not reporting has generally been pretty weak. The Iraqi elections were indeed major accomplishments. But the opening of schools and hospitals is not particularly newsworthy, at least not compared with American casualties and with sectarian attacks meant to bring Iraq down around everyone's heads in a full-scale civil war. An old conservative chestnut has it that only four of Iraq's 18 provinces are beset by violence. True, but those provinces include 40 percent of the population, as well as the capital city, where the battle over the country's future is being waged.

In their distrust of the mainstream media, their defensiveness over President Bush and the war, and their understandable urge to buck up the nation's will, many conservatives lost touch with reality on Iraq. They thought that they were contributing to our success, but they were only helping to forestall a cold look at conditions there and the change in strategy and tactics that would be dictated by it.
I suspect that Lowry has it more right than many of us in the blogosphere would like to admit. Certainly the media has its biases, but it simply cannot be as wrong as many of us would like to believe. Unfortunately, mainstream media outlets undermine their own credibility when they continue to insist that obvious examples of egregious malfeasance, such as Rathergate and the Eason Jordan scandals, never occurred.
Someone commented here a few days ago that we go to war with the media we have. In this case, we have done better than that -- we have found sources on the front lines who report directly to us, so that we can hear good news when it occurs. However, the bad news is also occurring, and we cannot write all of it off to bias. Lowry talks about realism in the non-political sense, which is to base policy and decisions on fact and not wishful thinking. Again, though, the issue is still one of credibility: can we trust the media sources that have played fast and loose in the past?
The only solution is for news consumers to get their information through multiple sources, a lesson that bloggers learned long ago. Talk to the prime movers directly when possible, insist on metrics when they exist, and compare and contrast versions of events told from several perspectives. None of this is new advice, but it is good advice. We cannot become so paranoid that we fail to listen to anyone except ourselves, because as Lowry points out, that's when bad decisions and disastrous policies occur.
Mainstream media outlets have their biases; they also have plenty of good reporting on which one can rely. It's up to us as discriminating consumers to find the difference.
Addendum: Of course, we could do without the sneering and condescending attitude towards their readers, embodied today by Joseph Rago. Too often the self-appointed high priests of journalistic purity forget that bloggers represent their most committed readers, and wind up issuing silly pronouncements about the failings of the blogosphere -- and poorly edited pronouncements at that, as Chris Muir points out in today's DBD.
Also, make sure you read Jules Crittenden's take.
UPDATE: I made a mistake with Jules' name, which I just corrected. At least I had it right in the link ...
Sphere It
View blog reactions
Posted by Ed Morrissey at December 20, 2006 5:02 AM
Trackback Pings
TrackBack URL for this entry is
Listed below are links to weblogs that reference A Limit To Media Bashing:
» TIME Person of the Year: Me! from La Shawn Barber's Corner
Update II (12/20): Some truth, much exaggeration…and a bit of blog envy? More on media bashing. Update (12/19): Fellow Examiner Blog Board of Contributors blogger Dan Gillmor on "Citizen media is shifting power back to the people."... [Read More]
Tracked on December 20, 2006 8:09 AM
» http://www.smalltownveteran.net/bills_bites/2006/12/lowry_to_conser.html from Bill's Bites
Lowry to conservatives: Stop whining about the mediaAllahpundit Dude, he's totally not getting an invite to the Jamilgate victory party.The mainstream media is biased, arrogant, prone to stultifying group-think and much more fallible than its exalted... [Read More]
Tracked on December 20, 2006 9:59 AM
» Wait'll Taranto Reads This One from Ed Driscoll.com
Opinion Journal, which, of course, publishes a superb blog-style daily update written by James Taranto, has a screedy, ill-tempered attack on blogs up today written by Joseph Rago, an assistant editorial features editor at Opinion Journal's parent pub... [Read More]
Tracked on December 20, 2006 12:27 PM
» Hello, I'm back! from The Thomas Chronicles
This is the first day my blog is functional. Beginning in the morning some time last Friday, my server was hit with a Denial of Service cyber attack. This is what my web host had to say when I tried to find out just what in tar-nation is going on: Bo... [Read More]
Tracked on December 20, 2006 12:59 PM
» Debating the War On The Media from Webloggin
While Lowry wonders about the good news from Iraq is I wonder if there couldn't have been more good news had the media gotten behind the war effort in the first place. ... [Read More]
Tracked on December 20, 2006 1:08 PM
» Wall Street Journal Editor: Most blogs, even the popular ones are awful and boring from Gun Toting Liberal ™
Well, that's not all WSJ Editor, Joseph Rago had to say in his scathing piece on blogs and bloggers entitled "The Blog Mob" — "Written by fools to be read by imbeciles.". Mr. Rago goes onto attack political blogge... [Read More]
Tracked on December 20, 2006 3:24 PM
» Sir, that's not quite what I said from The Anchoress
Regular readers know I generally do not respond to criticisms of this blog by other bloggers - or by anyone, really - I figure people are entitled to their opinions about me, as long as they're quoting me accurately. So I was not inclined to comm... [Read More]
Tracked on December 21, 2006 1:00 AM
Captain Ed:
captain*at*captainsquartersblog.com
My Other Blog!
E-Mail/Comment/Trackback Policy
Comment Moderation Policy - Please Read!
Skin The Site

Hugh Hewitt
Captain's Quarters
Fraters Libertas
Lileks
Power Line
SCSU Scholars
Shot In The Dark
Northern Alliance Radio Network

Northern Alliance Live Streaming!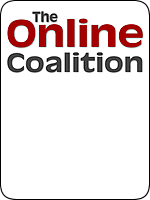 Proud Ex-Pat Member of the Bear Flag League!