« Perhaps He's Just Doing Something Wrong
|
Main
|
Moonbat Lemmings, Leftward March »
March 16, 2005
Democrats And Kristof Still Don't Get It
The latest fad sweeping the Left, the magic bean that supposedly will grow the Great Electoral Beanstalk, is "re-branding". Fittingly, John Kerry started this notion in post-election strategy sessions, where he correctly noted that the Democrats appeared to have lost the mainstream of American thought. However, instead of finding candidates who consistently represent that mainstream, re-branding just means having the same people who pushed the party out of the mainstream suddenly shift their positions back. In today's New York Times, Nicholas Kristof heartily endorses this strategy and nominates Hillary Clinton as the movement's avatar:
If the Democratic Party wants to figure out how to win national elections again, it has an unexpected guide: Hillary Rodham Clinton.

Senator Clinton, much more than most in her party, understands how the national Democratic Party needs to rebrand itself. She gets it - perhaps that's what 17 years in socially conservative Arkansas does to you.
And yet, after seventeen years in socially conservative Arkansas, the first thing she and Bill tried to do after getting themselves elected was to nationalize health care. People won't buy that again, nor will anyone outside of New York trust a politician who treats voters as if they were amnesiacs. Kristof uses abortion as the primary issue for Democrats and urges them to follow Hillary's example of paying lip service to pro-lifers. What he wants from Democrats amounts to the worst kind of cynical doublespeak, as his tortured explanation of Hillary's new position unintentionally reveals:
Mrs. Clinton took a hugely important step in January when she sought common ground and described abortion as a "sad, even tragic choice to many, many women."

The Democratic Party commits seppuku in the heartland by coming across as indifferent to people's doubts about abortions or even as pro-abortion. A Times poll in January found that 61 percent of Americans favor tighter restrictions on abortion, or even a ban, while only 36 percent agree with the Democratic Party position backing current abortion law. ...

What has been lethal for Democrats has not been their pro-choice position as such, but the perception that they don't even share public qualms about abortion. Mrs. Clinton has helped turn the debate around by emerging as both pro-choice and anti-abortion (emphasis mine).

That is potentially a winning position for Democrats. Abortions fell steadily under Bill Clinton, who espoused that position, and have increased significantly during President Bush's presidency. (One theory is that economic difficulties have left more pregnant women feeling that they cannot afford a baby.)
First, as with any Kristof column, I checked this dubious statistical reference and could find no support for it. The CDC only has abortion-rate data through 2000 on its site, and the NCHS didn't have anything either. The CDC's data shows that the abortion rate started falling in 1991, not 1993, the first of the Clinton years. Since that year had a significant recession (Gulf War I), Kristof's claim of causality should be treated with significant skepticism.
More to the point, Kristof wants Democrats to change their rhetoric while keeping to the same core values that marginalized them in the first place. In other words, he wants Democrats to lie; does anyone expect Hillary to press for abortion limitations? Has she voted against NARAL positions since being elected to the Senate? Not according to her NARAL rating -- 100%.
One would think that after all the flip-flopping their presidential candidate did in the last election and the result he got at the ballot box, Kristof and the DNC would learn that "re-branding" won't fly. It allows the opposition to rip Democrats apart on the stump and "brand" them as untrustworthy and dishonest. Telling Democrats to lie about their political beliefs in order to get elected isn't a strategy -- it's a recipe for eternal minority status.
UPDATE: Bloggers across the spectrum seem to all agree that Kristof has written nonsense with this column, but for different reasons. Gerald at American Digest says the Strong Woman handicap doesn't exist, pointing out the popularity of Condi Rice on the right. Kristof offended Jesse Taylor at Pandagon with his reference to Hillary's coffee-making abilities, something I'd noticed but skipped in my analysis. (Remember Hillary's "cookies" put-down?) Avedon Carol also notices that Kristof seems to overvalue Hillary's wait-staff sensibilities. Orrin Judd thinks that Kristof encourages Democrats to ignore secularists at their peril.
Back to the drawing board, Nicholas. Re-branding won't fly.
UPDATE II: In case you missed it, City Journal did a great takedown of Maureen Dowd yesterday as well. The New York Times seems to have hit the skids on its op-ed pages.
UPDATE III: The Anchoress weighed in on MoDo and her uterus here, too.
Sphere It
View blog reactions
Posted by Ed Morrissey at March 16, 2005 7:39 AM
Trackback Pings
TrackBack URL for this entry is
Listed below are links to weblogs that reference Democrats And Kristof Still Don't Get It:
» NEW YORK TIMES: Looting at [Iraq] Weapons Plants Was Systematic, Iraqi Says from Whither The Fool?
Amazingly, the "Paper of (Leftist) Record" blithely reports what we who know how maniacal dicatators work always knew: Saddam had a working nuclear weapons program that was dismantled frantically just prior to the U.S. invasion. Yet all the NYT can see... [Read More]
Tracked on March 16, 2005 10:53 AM
» Hillary Rising from Tom Watson
There are few incontrovertible truths preceding an actual vote of the citizenry in republican politics, but here is one: if she wants it, Senator Hillary Clinton will be the Democratic nominee for U.S. President in 2008. This is astoundingly clear [Read More]
Tracked on March 16, 2005 2:20 PM
» President H. R. Clinton? Not Likely from AMERICAN DIGEST
PITY THE DEEPLY CONFLICTED NICK KRISTOF IN TODAY'S NEW YORK TIMES' Opinion > Op-Ed Columnist: Who Gets It? Hillary" href="http://www.nytimes.com/2005/03/16/opinion/16kris.html?">Who Gets It? Hillary. Indeed, pity all Democrats who, in their quixotic qu... [Read More]
Tracked on March 16, 2005 3:28 PM
» It Lives! (II) from JustOneMinute
Nick Kristof is the latest to recycle last fall's debunked Democratic talking point that abortions fell under Clinton and rose under Bush:Mrs. Clinton has helped turn the debate around by emerging as both pro-choice and anti-abortion. That is potential... [Read More]
Tracked on March 16, 2005 4:35 PM
» Miscellanea: Whither Wolfowitz? Edition from Decision '08
I would be failing my duty as your host if I didn't point out this great slam of Maureen Dowd (hat tip to Captain Ed)... [Read More]
Tracked on March 16, 2005 11:18 PM
Captain Ed:
captain*at*captainsquartersblog.com
My Other Blog!
E-Mail/Comment/Trackback Policy
Comment Moderation Policy - Please Read!
Skin The Site

Hugh Hewitt
Captain's Quarters
Fraters Libertas
Lileks
Power Line
SCSU Scholars
Shot In The Dark
Northern Alliance Radio Network

Northern Alliance Live Streaming!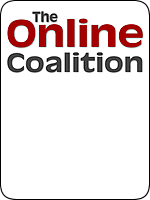 Proud Ex-Pat Member of the Bear Flag League!