« Has Martin Bought Ontario?
|
Main
|
Happy Mother's Day! »
May 8, 2005
Liberal Editor Supports Janice Rogers Brown
Perhaps Harry Reid should get out more often before pronouncing personal judgments on people he doesn't know. Two days after calling Janice Rogers Brown a "bad person" and accusing her of a hidden agenda to return the US to Civil War status, the editor of the Sacramento Bee writes a long and passionate defense of Brown that should give the entire Democratic Senate caucus pause before signing onto Reid's disastrous filibuster project:
I know Janice Rogers Brown, and she knows me, but we're not friends. The associate justice of the California Supreme Court has never been to my house, and I've never been to hers. Ours is a wary relationship, one that befits a journalist of generally liberal leanings and a public official with a hard-right reputation fiercely targeted by the left. ...

I find myself rooting for Brown. I hope she survives the storm and eventually becomes the first black woman on the nation's highest court.

I want her there because I believe she worries about the things that most worry me about our justice system: bigotry, unequal treatment and laws and police practices that discriminate against people who are black and brown and weak and poor.

She was born and raised poor, a sharecropper's daughter in segregated Alabama. She was a single mother for a time, raising a black child, a male child. I don't think you can raise a black man in this country without being sensitive to the issues of discrimination and police harassment.
Ginger Rutland, a black woman herself and philosophically opposed to the portrait painted by most of the media and the Democrats of Brown, doesn't follow Harry Reid blindly, either politically or intellectually. Rutland visited the church where Brown attends and wound up speaking to Brown's mother, who gave her some insight into Brown's childhood. More effectively, Rutland actually looked at Brown's judicial record and finds evidence that Reid, Schumer, and the rest of the leftist smear artists have done Brown a terrible injustice these past two years.
Rutland describes the case of People v. Conrad Richard McKay, where police stopped a man for riding his bicycle the wrong way on a street and demanded to see his drivers license. He did not have it on him but provided his correct name and address. The police searched him and found a baggie of meth in his sock -- and McKay went away for 32 months. Six of the seven state Supreme Court justices voted to uphold the legality of the search. Rutland talks about the lone dissent in this case:
Brown was the lone dissenter. What she wrote should give pause to all my friends who dismiss her as an arch conservative bent on rolling back constitutional rights. In the circumstances surrounding McKay's arrest, the only black judge on the state's high court saw an obvious and grave injustice that her fellow jurists did not.

"Mr. McKay was sentenced to a prison term for the trivial public offense of riding a bicycle the wrong way on a residential street," Brown wrote.

"Anecdotal evidence and empirical studies confirm that what most people suspect and what many people of color know from experience is a reality: There is an undeniable correlation between law enforcement stop-and-search practices and the racial characteristics of the driver. ... The practice is so prevalent, it has a name: 'Driving while Black.'" ...

In her dissent, Brown even lashed out at the U.S. Supreme Court and - pay close attention, my liberal friends - criticized an opinion written by its most conservative member, Justice Antonin Scalia, for allowing police to use traffic stops to obliterate the expectation of privacy the Fourth Amendment bestows.
Do I agree with Brown on this opinion? To a certain extent, I do. I fail to see how a driver's license would be germane to a bicycle stop, seeing as how California does not require a driver's license to ride a bicycle. It's true that McKay had meth on him. It doesn't mean that the police can stop anyone who commits the most trivial of infractions and do a complete body search without some sort of probable cause. Brown wrote that she did not know McKay's ethnic background, but suspected that he did not appear to fit into the neighborhood in which he was apprehended, causing an overreaction by the police.
Whether or not one agrees with this dissent, and her fellow justices plainly did not, this hardly paints a portrait of a justice looking to destroy personal liberty and civil rights. In fact, rather than being arch-conservative, as Reid and Schumer and Leahy would like you to believe, it might mean that Brown has a more libertarian bent than previously thought. If Janice Rogers Brown was the "bad person" Reid claims her to be, she could just as easily have voted with the majority in People v. McKay and made it a unanimous decision. The fact that she dissented shows her independence of thought and her commitment to civil rights -- the true version of civil rights which protect citizens from an overreaching government.
This is the real Janice Rogers Brown, not some bogeyman dreamed up by People for the American Way and Ted Kennedy. Even her presumed political opponents in the California state capitol know better. It's high time for the GOP to put an end to the smear campaigns of the Left and get Brown the up-or-down vote she deserves.
Sphere It
View blog reactions
Posted by Ed Morrissey at May 8, 2005 10:26 AM
Trackback Pings
TrackBack URL for this entry is
Listed below are links to weblogs that reference Liberal Editor Supports Janice Rogers Brown:
» Janice Rogers Brown from Bunker Mulligan
Democrats in the Senate don't like Blacks who stray from the plantation. Captain Ed Found a story from the Sacramento Bee which explains the lies:She was born and raised poor, a sharecropper's daughter in segregated Alabama. She was a single mother for... [Read More]
Tracked on May 8, 2005 2:59 PM
» Justice Janice Rogers Brown from Flopping Aces
Ok, it appears that she is the type that believes we police officers are racists and do nothing but harass those who are black, brown or whatever. [Read More]
Tracked on May 8, 2005 5:13 PM
» The Shame from what if?
The Democrats won't even give Janice Brown an up or down vote.In 1999 a Los Angeles sheriff's deputy stopped Conrad Richard McKay for riding his bicycle in the wrong direction on a residential street, a minor traffic infraction. The [Read More]
Tracked on May 9, 2005 9:52 AM
» Filibuster Fun! from Secure Liberty
Senator Harry Reid is going to lose his next election in Nevada. He's moved well to the left of where he has always run, where he needed to run really. Nevada has received a huge influx of people from blue states, but it remains a red state at its co... [Read More]
Tracked on May 9, 2005 9:58 AM
» Hardball Will be Had from Obviously Right
It's going to be scorched-earth, "I love the smell of napalm in the morning," bitter, harsh, and very, very personal warfare. Democrats will accuse the Republican candidate of wanting to bring back slavery, establish a theocracy, overturn the Bill of... [Read More]
Tracked on May 9, 2005 3:51 PM
» The new and improved Blue Monday Roundup from The Blue State Conservatives
For months, TBSC has run a state-by-state roundup of blog posts from fellow blue state conservative bloggers every Monday. While this format allowed for many blogs to get linked here, it had some draw backs and we are going to... [Read More]
Tracked on May 9, 2005 5:37 PM
» Blogworthies LXVI from The Blog from the Core
Blogworthies: A weekly round-up of noteworthy entries from a variety of weblogs on a variety of topics. [Read More]
Tracked on May 14, 2005 7:03 AM
» The Injustice of Smearing A Fellow American For Political Gain from Anchor Rising
There is an excellent posting on Captain's Quarters about Janice Rogers Brown, one of the court nominees being filibustered by Senate Democrats, that references this Sacramento Bee editorial written by a liberal who, among other things, said: I know Ja... [Read More]
Tracked on May 14, 2005 5:53 PM
Captain Ed:
captain*at*captainsquartersblog.com
My Other Blog!
E-Mail/Comment/Trackback Policy
Comment Moderation Policy - Please Read!
Skin The Site

Hugh Hewitt
Captain's Quarters
Fraters Libertas
Lileks
Power Line
SCSU Scholars
Shot In The Dark
Northern Alliance Radio Network

Northern Alliance Live Streaming!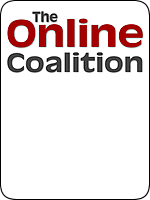 Proud Ex-Pat Member of the Bear Flag League!