« CQ Media Notes
|
Main
|
Dafydd: Bride of "If It's Rove"... »
July 11, 2005
Dafydd: Hillary Will Never Be the Presidential Nominee
...Not in 2008, not ever.
First, a note: the Captain is now back, so I suspect this will be my last post. I haven't yet spoken to him; but this blog is not really a multi-person venue. Yes, there is Whiskey and a couple of others; but they post rarely. For the most part, this is the labor of love of Captain Ed. Heck, it's called Captain's Quarters, not General Quarters!
So unless I hear different, I will assume that as he stands up, I stand down. But I just wanted to leave with a final controversial prediction.
I absolutely believe, conventional wisdom notwithstanding, that Hillary Rodham Clinton Rodham will never be the Democratic nominee for president. (She might not even be a candidate, if she thinks she's going to lose; but her ego may compel her to try, just as John Kerry's did.)
The reason is fairly simple: because she simply cannot win election, and she will be tainted by the Kerry Kurse. Bluntly put, senators are simply not elected president unless they have achieved a position closer to the idea of a chief executive of the country... such as a governorship or the vice presidency.
There have been only two exceptions since 1900: Warren Harding, and of course, John F. Kennedy. And at least in the case of the latter, the election was razor-thin, even against Richard Nixon, a man who was violently hated by half the country even as early as 1960 (due to his work on the House Committee on UnAmerican Activities and to his outing of Helen Gahagan Douglas as a Red). Harding was the last convincing senatorial win, crushing the former governor of Ohio, James M. Cox, in 1920.
This is not an accident. A senator is simply one of a bunch of people (currently 100), not single-handedly responsible for "governing" any large governmental organization... and Americans, by and large, do not see the presidency as an entry-level job. Would it make sense for a Fortune-500 company to hire a CEO who had never even been a high-level manager?
But there is an even more basic reason senators tend not to get elected: by the very nature of the job, a senator is a deal-maker... that is, a compromiser. They do not decide, they debate; they do not govern, they negotiate, they cut deals, they sacrifice one principle for another.
Senators are not leaders; even the so-called leadership is not what most folks think of as leading: it's more like herding cats, or trying to nail Jell-O to the wall.
A senator inevitably votes for a bill that is anathema to his constituents -- in exchange for a colleague's vote on a bill that the first senator's constituents want; and both senators pray nobody finds out until after re-election.
But during a presidential campaign, at least in recent years, every least controversial vote of a candidate when he was in the House or Senate is pored over, dissected, deconstructed, and vacuum-molded into an attack ad by his opponents, first in his own party's primaries, then in the general by the even more brutal nominee of the opposite party. You must remember... we saw this exact dynamic in both the 2000 and the 2004 elections: in 2000, Gore was able to rise above his Senate past by pointing to his eight-year stint (seems like eighty) as vice president. He nearly won!
But in 2004, JFK was utterly and irrevocably defined by his Senate career: a mediocre hack who grandstanded his way through the decades, lurching from one outrageous statement to another, and never actually running anything in his entire life... not even his own finances, since his fortune came from inheritance and then a pair of fortuitous marriages. The only things he ever did apart from legislative politics was a very brief stint as a prosecutor, and of course his even briefer stint as a Swift-Boat commander.
Aside from that last, everything I wrote above applies equally to Hillary Rodham... except, of course, that it isn't "decades" in her case but, by 2008, less than a single decade. Other than that, during which she has done nothing of any significance (also like Kerry), her only important jobs were as head of the Legal Services Corporation... and as Bill Clinton's wife.
Every position she obtain after that marriage was "inherited" from her husband, from her disasterous foray into socialized medicine (the Mussolini-esque "Task Force on National Health Care Reform") to her election as a senator from a state she had never lived in her life, procurred for her by her hubby's election team.
Amazingly, she managed, during this period, to rack up the highest negatives that any first lady has ever suffered... another reason she will never be the Democratic presidential nominee. Her nomination would be catastrophic for the party, as it would galvanize Republican voters against her like nothing before, eclipsing even 2004 -- and especially Republican women, who Hillary has scorned and dissed from Day-1. This at a time when the only way the Democrats can hope to win the presidency is if Republican voters are apathetic and fail to turn out; for Ken Mehlman has already proven that when both sides turn out heavy, the Republican wins.
It might be different if there were absolutely nobody to carry the banner of the Democratic Left. She might be nominated then, though she would still lose the general election. But that simply is not the case; there are any number of better-qualified liberals willing to run, starting right at the top with Howard the Dean. Despite his promise not to run if he were chosen as chairman of the DNC, there is actually no law against it. And he is a governor and a former presidential candidate with a proven base of support. Then there is also Gephardt, Biden, Gore, and possibly even Tom Daschle. Slightly more moderate Dems like Mark Warner will probably appeal to the crossover constituency that Hillary is comically trying to woo at the moment.
I believe that Hillary will end up being the forgotten women in 2008. Her borrowed cloak of power will be moth-ridden and threadbare, and she will be "just another senator," one of a hundred, and not a very powerful one at that.
And she will not be the Democratic nominee -- then or ever.
Sphere It
View blog reactions
Posted by Dafydd at July 11, 2005 5:17 PM
Trackback Pings
TrackBack URL for this entry is
Listed below are links to weblogs that reference Dafydd: Hillary Will Never Be the Presidential Nominee:
» I survived NC from NIF
Today's dose of NIF - News, Interesting & Funny ... first day back to work!, and I passed the CISSP exam! [Read More]
Tracked on July 11, 2005 7:51 PM
» Miscellanea: Odds and Ends Edition from Decision '08
Dafydd at Captain's Quarters says no Hillary in 2008, no way, no how...the gist of his argument is the senatorial curse, to which he adds: Her nomination would be catastrophic for the party, as it would galvanize Republican voters against her ... [Read More]
Tracked on July 11, 2005 8:55 PM
» Around The 'Sphere July 12, 2005 from The Moderate Voice
Our periodic linkfest pointing you to interesting posts from DIFFERING viewpoints. These viewpoints do not necessarily reflect the opinions of The Modera... [Read More]
Tracked on July 11, 2005 11:27 PM
» Whither Hillary? from Bookworm Room
If you are worried, as I am, about the possibility that Hillary will take the White House in 2008, you'll find comfort in reading Dafydd's post, over at the Captain's Quarters, confidently predicting that Hillary, whose only real job has been as a se... [Read More]
Tracked on July 11, 2005 11:28 PM
Captain Ed:
captain*at*captainsquartersblog.com
My Other Blog!
E-Mail/Comment/Trackback Policy
Comment Moderation Policy - Please Read!
Skin The Site

Hugh Hewitt
Captain's Quarters
Fraters Libertas
Lileks
Power Line
SCSU Scholars
Shot In The Dark
Northern Alliance Radio Network

Northern Alliance Live Streaming!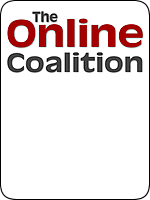 Proud Ex-Pat Member of the Bear Flag League!