« JSII: The Protestors
|
Main
|
JSII: The Press Coverage, Round 1 »
August 14, 2005
JSII Live Blog
6:02 - The program kicks off with Dr. Jerry Sutton, who enthusiastically and a bit breathlessly introduces Tony Perkins. "God save the United States and this Honorable Court." Perkins starts by expounding on this traditional opening blessing from the Supreme Court, which then "kicked away" at religious liberties. He also talks about the imposition of a "radical social agenda". None of this sounds very surprising.
6:05 - "We do not claim the right to speak for every American. But we do claim the right to speak."
6:08 - Jim Daly says the ACLU would have protested against the notion of God-given rights had it existed in 1776. Well ...
6:09 - Dr. James Dobson appears on tape -- because he's in France? Hmmm. He speaks about judicial tyranny and how it opposes Lincoln's view of government of the people, by the people, and for the people. His two big complaints about the Supreme Court involve the ruling that barred the Ten Commandments display from government property and the Kelo case. This is a much better case to make -- it doesn't carry any religious weight and it has much more resonance among homeowners.
6:12 - He speaks about influence on the court from Western European opinion -- while he's in France. I just find that humorous. Maybe it's just me.
6:15 - Who gets to define marriage -- society through its legislature, or five people in robes? It's a good argument. Why not leave policy to the people, and where does one draw the line if we do otherwise?
6:18 - Tony Perkins loses Blogger Row on the baseball analogy.
6:20 - Tom DeLay comes to the podium, to a standing ovation. A momentary technical problem kept him from starting, but he gets another microphone and gets under way.
6:23 - If we see any protest inside the church, this is where it will come.
6:25 - "We've heard the arguments for partial-birth abortion and gay marriage ... we just disagree." Activist courts impose these on society without passing a single bill -- which DeLay calls "judicial supremacy". "The Constitution is not a vehicle for the manipulation of the public will."
6:27 - DeLay says that JSII isn't a protest against anything, but that's a little hard to swallow. It's obviously a protest against judicial activism, or "supremacy", if you will. It's a silly notion to argue otherwise. Someone must have said, You have to keep this positive.
6:29 - Judge Bork gets some air time by video, with a one-minute blurb.
6:31 - Chuck Colson says that this isn't a special-interest group; "we care about what is good for our society ... because that is what God wants us to do." He speaks about his prison ministry and speaks from the Bible to underscore his point -- and notes that Martin Luther King read the same verses from the Book of Amos during his protests.
6:34 - "We are not imposing -- we are proposing a better way to live." He reminds the audience to give up anger against their opponents but to understand that they just do not see.
6:35 - Tony Perkins pushing the "Save The Court" kit. He wants people to hold small meetings in their homes to play the DVD of this program. It's free, I think. They're also promoting Ten Commandment bookk covers for school textbooks. It sounds clever, but can you imagine going to a public school and having your parents make you use them? You'd need body armor to get through the day.
6:38 - We have another reference to a 'right' to homosexual sodomy. I'm no fan of the Lawrence decision, but why pick on 'homosexual' sodomy? It sounds like sodomy doesn't bother them at all, just the homosexuals. Can we just drop the footstamping about homosexuality?
6:41 - Bishop Harry Jackson is the best speaker so far. He points out that justice unfortunately knows color, gender, and so on. He wants judicial activism stopped so that the whims of five people cannot reinterpret the Constitution to harm them.
6:46 - Going to get a few pics, back in a few ...
6:56 - Bill Donahue of the Catholic League turned in a good stemwinder of a speech. He noted that Catholics and evangelicals had rarely worked together, but that the people should "get used to it" in the future. He picked out Mario Cuomo, John Kerry, and Ted Kennedy for particular criticism for their pro-abortion stands and votes, and told the people gathered here that he had more in common with the people here than with those Catholics.
6:58 - Zell Miller, for once, got a chance to sound calmer than the act he preceded. He gave a good speech, exhorting the audience to be "doers of the Word" and not just listeners. Very impressive.
7:03 - Jett Williams cut her song a bit short; according to the schedule we have, the program may be running a couple of minutes long. Now we have Phyllis Schlafly speaking, talking about judicial supremacy. She talks about the "heresy" of the notion that the Supreme Court decisions are the supreme law of the land. "Heresy", I think, is a particularly bad choice of words here.
7:08 - Phyllis does better with her baseball analogy than Tony Perkins did with his. She pointed out that umpires can't change the rules by, say, calling batters out with only two strikes. I said "better", not "great".
7:10 - Jordan Lawrence gets about a minute to make his point on video, and he gets right to the point. He notes that in a contract dispute, judges look at the literal language of the contract to make a decision about the intent of the parties involved. That, he says, is how the Constitution should be applied, instead of adapting it to situations that clearly it doesn't address.
7:15 - Cathy Cleaver Ruse also notes that courts have "enshrined homosexual activity" as a Constitutional right. I know I'm puzzled; is she arguing that we should outlaw homosexuality? If so, that's pretty darned dumb. I understand about controlling the definition of marriage, even if I disagree with her, but this just won't fly. Again, I don't think that Lawrence v Texas should have ever come to the Supreme Court, but I also think it was a stupid law that Texas should have repealed decades ago. Footstomping over what two consenting unrelated adults do in a bedroom in terms of its legality plays into the worst stereotypes of this kind of rally. Stick to the legal basics.
7:21 - Rev. Ted Haggard says that Christians are citizens with all the same rights as anyone else, and that their voices belong in the policy debate. The nation, he says, was not designed for atheists to exclsuively control public policy.
7:24 - Dr. Jerry Sutton: The most religious nation in the world is India; the most irreligious is Sweden. We are a nation of Indians, he says, ruled by Swedes. That was funny; his suggestion that Terri Schiavo was murdered by her adulterous husband was not. I missed the exact quote, but that may crank up the crowd here but will result in a terrific backlash later on. (Trust me, I remember my comments section, and I can see it coming.)
7:26 - Rebecca St. James wraps it up. The Australian singer performs her Christian easy-rock music as a cap to the Justice Sunday II program. I've never heard her before. She's got a nice voice, and during the press conference she showed some personality.
First impressions: All in all, the program surprised me in its professionalism. This was not a rally with some inconsequential media component. It showed superb planning and production values and a very clear and consistent message.
However sympathetic I am to the main message, I have some reservations about the secondary messages. As a Christian, I also have some reservations about staging this in a church. Bearing in mind that I am a guest here, it still occurs to me that putting this kind of show on here would discourage others who disagree with the politics to come to worship here. I think churches need to ask themselves which message takes priority in the sanctuary -- politics or Christ? It is a concern that some of the other bloggers shared during the program.
We also need to see more clarity on the message of judicial restraint instead of the complaints about public policy, especially homosexuality. That will exist regardless of the status of the courts, and I feel strongly that the role of public policy should not extend to personal relationships between consenting adults. Focusing as much attention on homosexuality makes the message sound a lot more like they want to target gays rather than the much more realistic and desirable goal of rolling back judicial supremacy.
Sphere It
View blog reactions
Posted by Ed Morrissey at August 14, 2005 5:59 PM
Trackback Pings
TrackBack URL for this entry is
Listed below are links to weblogs that reference JSII Live Blog:
» Justice Sunday II from Alarming News
This conference is going by very quickly, I can hardly keep up live-blogging the speakers. I missed blogging on two good ones, Bishop Harry Jackson of the Hope Christian Church and Bill Donohue, an interesting New Yorker who heads the... [Read More]
Tracked on August 14, 2005 7:21 PM
» Live blogging the Justice Sunday II conference from Sister Toldjah
What is Justice Sunday II? Charmaine Yoest, who is liveblogging it, summed it up here: [Read More]
Tracked on August 14, 2005 7:41 PM
» Justice Sunday II from Danny Carlton: codenamed "Jack Lewis"
We do not claim the right to speak for everyone but we do claim the right to speak, and... [Read More]
Tracked on August 15, 2005 11:50 AM
Captain Ed:
captain*at*captainsquartersblog.com
My Other Blog!
E-Mail/Comment/Trackback Policy
Comment Moderation Policy - Please Read!
Skin The Site

Hugh Hewitt
Captain's Quarters
Fraters Libertas
Lileks
Power Line
SCSU Scholars
Shot In The Dark
Northern Alliance Radio Network

Northern Alliance Live Streaming!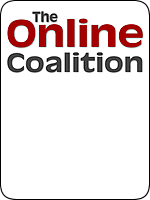 Proud Ex-Pat Member of the Bear Flag League!