« Hitting The Road
|
Main
|
Tories To Jump The Gun? »
November 17, 2005
Democrats Keep Shifting Towards Surrender
Rep. John Murtha pushed the national argument on the Iraq War further towards the International ANSWER/MoveOn agenda this afternoon by demanding an immediate start of an American retreat from Iraq, declaring that American soldiers do not have the capability to defeat terrorists. He based his conclusion not on the facts on the ground, but apparently his experience in Viet Nam, which he tossed around like a West Point degree all afternoon long:
One of Congress' most hawkish and influential Democrats called Thursday for an immediate U.S. withdrawal from Iraq, sparking bitter and personal salvos from both sides in a growing Capitol Hill uproar over President Bush's war policies.

"It's time to bring them home," said Rep. John Murtha (news, bio, voting record), a decorated Vietnam combat veteran, choking back tears during remarks to reporters. "Our military has accomplished its mission and done its duty."

The comments by the Pennsylvania lawmaker, who has spent three decades in the House, hold particular weight because he is close to many military commanders and has enormous credibility with his colleagues on defense issues. He voted for the war in 2002, and remains the top Democrat on the House Appropriations defense subcommittee.

"Our troops have become the primary target of the insurgency. They are united against U.S. forces and we have become a catalyst for violence," he said. "The war in Iraq is not going as advertised. It is a flawed policy wrapped in illusion."
I listened to Murtha extensively on CNN this afternoon as Wolf Blitzer interviewed him, and the AP left out some of Murtha's more idiotic commentary. He kept bringing up Abu Ghraib as if it were the most critical juncture in the Iraq War and kept insisting that it doubled the casualty rate. He repeatedly told Blitzer that the military could not beat the terrorists, a lovely message to send to the 150,000 men and women currently deployed to Iraq, as well as the Zarqawi network and their recruiters. In fact, for most of the interview Murtha could hardly complete a sentence, he became so hysterical.
After the White House disputed his assertions -- mostly rehashed arguments we've now heard for almost all three years of this effort, disregarding the actual fact that our military has allowed the Iraqis to develop a democracy and hold two successful and remarkably peaceful elections -- Murtha got viciously personal, pulling out the chickenhawk argument:
Underscoring the rising emotions of the war debate, Murtha uncharacteristically responded to Vice President Dick Cheney's comments this week that Democrats were spouting "one of the most dishonest and reprehensible charges" about the Bush administration's use of intelligence before the war.

"I like guys who've never been there that criticize us who've been there," said Murtha, a former Marine. "I like that. I like guys who got five deferments and never been there and send people to war, and then don't like to hear suggestions about what needs to be done."
When will Democrats get through their head that our military comes under civilian control? This isn't Starship Troopers, where only veterans make decisions on war and peace, and most Americans wouldn't want to live in that kind of society. All due respect to Murtha's Viet Nam service, but being an enlisted man in Viet Nam doesn't make him the reincarnation of von Clausewitz, either. Dick Cheney has served as a Secretary of Defense and has his own expertise on military matters, even if Murtha doesn't want to admit it.
Cutting and running is surrender, no matter who proposes it. I don't care if Murtha has a chest full of medals -- telling the national media that American troops can't handle Islamofascist terrorists and must be withdrawn from their range of action is cowardice. As I recall, Marshal Petain managed to prostrate himself right quickly before the Nazis despite his status as a WWI hero, too. Besides, where exactly will Murtha draw that line -- New York City? Logan Airport?
Now, of course, the Democrats have the political cover to say that they disagree with Murtha, but they have a more reasonable proposal for a fixed timeline for surrender than Murtha's -- and the media will treat them like "centrists". Blitzer put on that show with John Kerry later tonight, where the erstwhile presidential candidate came up with his latest formulation of an Iraq policy after trying out at least a half-dozen during his failed presidential bid last year. The Democrats, no longer satisfied with being the Party of No have now become the Party of Panic, all while the Iraqis continue to (a) build up their security forces, (b) establish their democratic structures, and (c) more fully engage the Sunni in the political process than ever before.
The Iraqis have more courage in their (purple) finger than Murtha has in his entire hysterical body. Shame on him, and shame on his party.
Sphere It
View blog reactions
Posted by Ed Morrissey at November 17, 2005 9:58 PM
Trackback Pings
TrackBack URL for this entry is
Listed below are links to weblogs that reference Democrats Keep Shifting Towards Surrender:
» Needed Surgery for the Republicans from Aggressive Conservative
The Republican party is in serious need of some BALLS. Republicans should know better. But they're really showing their cowardice these days (in addition to spending like drunken sailors, not being serious about illegal immigration, and a host of ot... [Read More]
Tracked on November 18, 2005 12:27 AM
» Murtha and Dems Call for Surrender from The Dread Pundit Bluto
It's grotesquely ironic that Murtha, a Vietnam veteran, is espousing the same sort of cowardly political expedience that Congress used to lose the victory achieved by US troops in Vietnam. [Read More]
Tracked on November 18, 2005 12:57 AM
» Murtha's Anti-War Comments: A Turning Point In More Ways Than One? from The Moderate Voice
So now the pivotal question becomes: will the dramatic anti-war comments of the top Democrat on military spending — a longtime respected, decorated Vietnam veteran — prove to be a turning point in Congressional and public opinion on the Ir... [Read More]
Tracked on November 18, 2005 1:50 AM
» "Hawkish" Dem: Time To Cut And Run from Small Town Veteran
... Words escape me. I've run through my entire list of epitaphs, printable and unprintable, and can't find one that comes close to describing my feelings toward this despicable little worm. The kindest theory I can come up with is that this fool's suf... [Read More]
Tracked on November 18, 2005 2:52 AM
» US Congressman John P. Murtha Says, "Bring Them Ho from Bird of Paradise
U.S Representative John P. Murtha (D/PA) made several debatable assertions in a speech today, calling for the immediate "redeployment" of American troops in Iraq (the speech in its entirety can be found here). The gist of his speech can be found [Read More]
Tracked on November 18, 2005 2:57 AM
» Surrender, Quick! We're Winning! from bRight & Early
I remember playing an aggresive version of hide and seek when I was a kid back in the early sixties (you could still do that then). Instead of being tagged, if you were found you would be pelted with dirt clods. They could hurt. Once you were tagged y... [Read More]
Tracked on November 18, 2005 6:06 AM
» The "Hawkish" Democrat from Ex-Donkey Blog
There's an oxymoron if ever I heard one. Don Surber's take on Rep. John Murtha's statements yesterday pretty much sums it up:As Glenn Reynolds and News Busters point out, this is hardly a new position for Murtha. He declared Iraq... [Read More]
Tracked on November 18, 2005 7:49 AM
» Congressman Murtha from All Things Conservative
All I have to say about Murtha's speech is that he got what he wanted, lots of media attention. For more in-depth analysis check out Captain Ed who concludes:The Iraqis have more courage in their (purple) finger than Murtha has [Read More]
Tracked on November 18, 2005 7:56 AM
» Veterans, POWs, Generals and Servicemen and Women from The ConservaBlog
I served 8 years in the United States Infantry. I served during and at the end of the Cold War. I was serving in Germany when the wall fell. I fought in the first Gulf War (Jarhead sucks by the way, don't waste your money) and was involved in one of th... [Read More]
Tracked on November 18, 2005 8:25 AM
» Iraq War Showdown - Making the Democrats Vote from Conservative Revolution
The GOP has just scheduled a vote on an Iraq troop pullout this evening at 7 p.m. This is great. It will finally make the Democrats in Congress show their true colors. I bet half of them don't even show up. Update: Obviously, the congress ca... [Read More]
Tracked on November 18, 2005 3:40 PM
» Support The Troops? Then Let Them Finish The Job from Don Surber
How dare anyone criticism him or Jack Murtha, he demands. Why we are veterans, he cries. How dare we? I'll tell you how we dare: We are Americans and we have just as much right as the left. [Read More]
Tracked on November 18, 2005 3:59 PM
Captain Ed:
captain*at*captainsquartersblog.com
My Other Blog!
E-Mail/Comment/Trackback Policy
Comment Moderation Policy - Please Read!
Skin The Site

Hugh Hewitt
Captain's Quarters
Fraters Libertas
Lileks
Power Line
SCSU Scholars
Shot In The Dark
Northern Alliance Radio Network

Northern Alliance Live Streaming!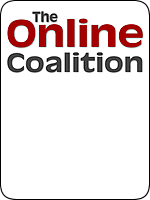 Proud Ex-Pat Member of the Bear Flag League!