« Gallup Shows Rice Among Presidential Frontrunners
|
Main
|
Baby Speaks! »
July 19, 2006
Bush Casts First Veto On Embryonic Stem-Cell Funding
George Bush waited 2,006 days to cast the first veto of his presidency, and it comes on an issue for which he has threatened a veto for at least 2006 days. As Congress considered a bill authorizing federal funding for embryonic stem-cell research, Bush warned that he would not allow it to become law, and he made good on that promise this afternoon:
President Bush today used the first veto of his presidency to stop legislation that would have lifted restrictions on federally funded human embryonic stem cell research.

"This bill would support the taking of innocent human life in the hope of finding medical benefits for others," Bush, speaking at the White House, said after he followed through on his promise to veto the bill. "It crosses a moral boundary that our decent society needs to respect. So I vetoed it." ...

The Senate voted 63 to 37 yesterday to approve the bill, passed by the House last year, that would expand spending for research on stem cell lines derived from frozen embryos that are stored at fertility clinics and slated for destruction.

Such research is controversial because it holds the promise of finding cures for major diseases, such as Parkinson's, but requires destroying human embryos to extract the cells.

Bush addressed the issue in the White House's East Room surrounded by two dozen families -- including one from Alexandria, another from Ellicott City -- who adopted frozen embryos not wanted by other couples and used the embryos to have children.
This crossed one of the bright lines of Bush's stated policy. However one wants to define this issue, destroying human embryos to fashion treatments amounts to trading one life for another. As Bush said in his veto, these are not spare parts but human life. These embryos contain human DNA and they have grown into multicelluar states, showing life, and life that is undeniably human. I wrote this two years ago:
I believe that life begins within minutes of conception, and that belief is based on science, not faith, although they intersect. Eggs and sperm carry 23 chromosomes, half of the genetic blueprint for human life. Even if other primates have the same chromosome count, the DNA encoding on human eggs and sperm is uniquely human. When the sperm fertilizes the egg, the separate DNA strands combine into 23 pairs of chromosomes and a unique blueprint for a unique human being. Once the cell divides on its own -- usually within a half-hour -- that being is alive, unique, and separate from, though dependent on, its mother.

Some have argued this point for decades. Phil Donahue, years ago, once said on television that a human being in the womb passes through stages where it becomes a fish, then a dog, and so on; this argument arises amongst the ignorant often. Science teaches us that this is folk-tale nonsense. Vertebrates in the womb all pass through similar stages of development, but we are encoded at conception as human, and human we remain from the moment of conception until our death. Our DNA and genetic composition is a fact, not a belief, and cell division demonstrates life, as any biologist will tell you. Facts. Not beliefs.

What to do with this life then becomes a question more of values than of faith. Do we sacrifice innocent human life for the sake of convenience or economics? Throughout the history of Western civilization, we have answered that with a resounding NO. We enact laws, construct family structures, and develop moral and social structures in order to protect and to nurture it. When we have devalued innocent life, Holocausts have resulted, such as the Nazi atrocities (even apart from the Final Solution) of forced abortions and euthanasia of the so-called undesirable elements, such as the sickly, the less intelligent, the handicapped, and the simply different.
Congress wanted to treat human life as a commodity instead of protecting it in all its forms. Bush made the right call in vetoing federal funding for these programs.
Undoubtedly, we will hear plenty from critics that Bush has endangered the health of Americans through his veto, a conclusion bordering on the absurd. Putting aside the fact that we shouldn't grind up humans to save other humans, this veto doesn't ban any kind of research at all. It just makes human embryonic stem-cell (hESC) research ineligible for federal funding. It's not a ban, and in fact that research has never been banned within the US.
The lack of federal funding should make little difference, if the science is sound for hESC. It's not, or at least it isn't commercially viable, which is why researchers want the federal government to pay for it. Pharmaceuticals won't underwrite it because adult stem cells and umbilical-cord stem cells have had much more success. They have produced actual medical treatments, where hESCs have had little real success. California planned on spending $2 billion on ESC, and we have yet to hear of any breakthroughs from that research.
(I wrote about this in September 2004 for the New York Sun.) The lack of private investment in this procedure tells volumes about its value.
Congress may try an override on this veto, but I doubt it will find the necessary votes. The bill only got 63 votes in the Senate on passage, four short of an override. Congress finally found Bush's limits after five and half years in office, and he's not budging.
UPDATE: Congress failed to override the veto, only garnering 235 votes -- 51 fewer than needed.
Sphere It
View blog reactions
Posted by Ed Morrissey at July 19, 2006 3:06 PM
Trackback Pings
TrackBack URL for this entry is
Listed below are links to weblogs that reference Bush Casts First Veto On Embryonic Stem-Cell Funding:
» Advantna Stock Soars On Bush Fetal Stem Cell Veto from Point Five
Spurious Questions Over A Medical Issue Completely Free of Any Moral Considerations Cloud Debate [Read More]
Tracked on July 19, 2006 4:38 PM
» EMBRYONIC Stem Cells, EMBRYONIC from The Anchoress
It never fails that when the press discusses things like President Bush vetoing this bill, they leave out the word EMBRYONIC. They want the world to think that Bush is a "Christian who is afraid of science," and so they always discreetly ... [Read More]
Tracked on July 19, 2006 5:34 PM
» President Bush's first veto from The Captain's Comments
President Bush has his first veto on extra funding of embryonic stem cell research, and it is interesting to see how the news slants the facts of this issue. [Read More]
Tracked on July 19, 2006 7:32 PM
» Bush finally vetoes something from Mark My Words
It would appear that from the reactions I've seen online from some, that heads are exploding over Bush's veto of the bill to end funding restrictions on human embryonic stem cell research. The screed is typically about religion being forced on the co... [Read More]
Tracked on July 19, 2006 10:53 PM
» The Embryonic Stem Cell Veto from Flopping Aces
Bush used his first veto today, and it's a good one. There is no way that the Federal government should be paying for the destruction of emreyonic stem cells when there are many who are deeply against it for moral and religious reasons. Of cour... [Read More]
Tracked on July 20, 2006 12:17 AM
» Harry Reid: Major-league *edited* from Sister Toldjah
While the House yesterday quickly responded to the President's veto of the emybryonic stem cell research bill by attempting to override the veto (they failed), Senator Harry Reid took the time to send out a little fund-raising letter. The NYT r... [Read More]
Tracked on July 20, 2006 8:31 AM
» The Hypocrisy of Embryonic Stem Cell Politics from Webloggin
The hypocrisy of Embryonic Stem Cell Politics is designed to fool people into thinking that there is only one hope in the quest to cure disease and repair paralysis. It's a lie that has been conjured up by politicians whose sole quest is to gain powe... [Read More]
Tracked on July 20, 2006 3:29 PM
Captain Ed:
captain*at*captainsquartersblog.com
My Other Blog!
E-Mail/Comment/Trackback Policy
Comment Moderation Policy - Please Read!
Skin The Site

Hugh Hewitt
Captain's Quarters
Fraters Libertas
Lileks
Power Line
SCSU Scholars
Shot In The Dark
Northern Alliance Radio Network

Northern Alliance Live Streaming!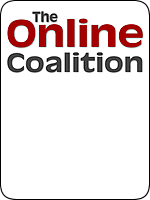 Proud Ex-Pat Member of the Bear Flag League!